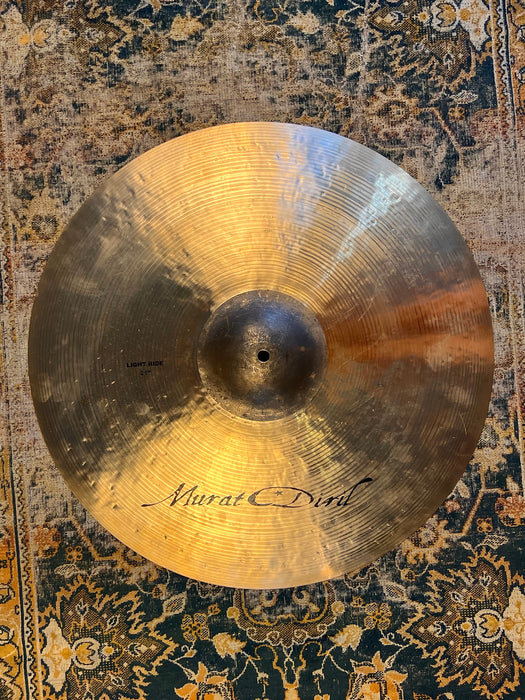 DARK COMPLEX Murat Diril LIGHT RIDE 21" Raw Bell 2396 g Traditional
Original price
$299.99
-
Original price
$299.99
Absolutely stunning, Hand Made Light and COMPLEX 21" Murat Diril LIGHT Ride in a stunning Traditional lathe with a Raw Bell. 


Have a listen! 


This Diril 21" has a gorgeous dark liveliness and complexity. The overtones dance above a subtle, woody stick attack and there is a light papery-ness to it!


And then there is that donut RAW BELL! It cuts magnificently for such a Hand Hammered complex cymbal.  It's a terrific blend of Light with a strong cutting ability! 


Fully lathed on top and bottom with all sorts of delicious Hand Hammering going on. Someone showed this specific 21" LOVE at the factory. 



2386 

grams gives it a Thin to Medium Thin weight and constitution, and yet the plain of this 21" has plenty of tension to deliver an articulate stick attack for such a complex beauty. 


Definitely thin enough to crash upon for broad spread crash accents. It roars!! 


This 21" can easily be a huge Dark FULL Crash! 


Medium to Medium low pitch with a massive, full wash. Penetrating bell when needed. 


Fantastic Condition. No issues. Light golden patina. Incredible sounding. 



A beautifully hand crafted Dark Medium Thin Complex 21" that's quite versatile and lot of fun to play - you rarely see these!