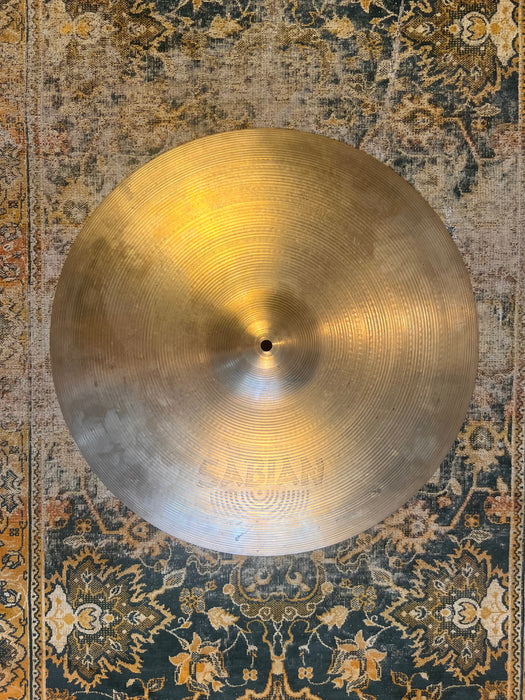 NO MORE SHAME! Versatile Sabian AA Medium Ride 20" 2389 g
Original price
$119.99
-
Original price
$119.99
Don't hide your head in shame! 


For the price of some beat-ass sounding new Paiste PST7 or garbage Zildjian ZBT, you can actually have a great sounding and extremely versatile B20 alloy Sabian.


None of this half-assed beginner stuff that sounds like a pissed-off Rhesus monkey.


Here we have a fantastic sounding straight down the middle versatile Sabian AA MEDIUM 20" Ride in great condition.


This is Sabian's "Zildjian A" Series. Hence the "AA" designation.



At 2389

 grams this Medium 20" plays like a clean and clear Medium Ride.


Strong and crystalline PING styled attack with a controlled top end and very even and well-balanced tone.  Not nearly as harsh as some Zildjian Ping Rides can be.  


Great bell.  Great cut.  Still mellow and even at lower volumes.


Projects well without being clanky or overbearing.


Perfect for damn near everything.


No issues. Beautiful patina.  Aged and mellowed. 



A killer sounding balanced cymbal for all gigs that won't break the bank.