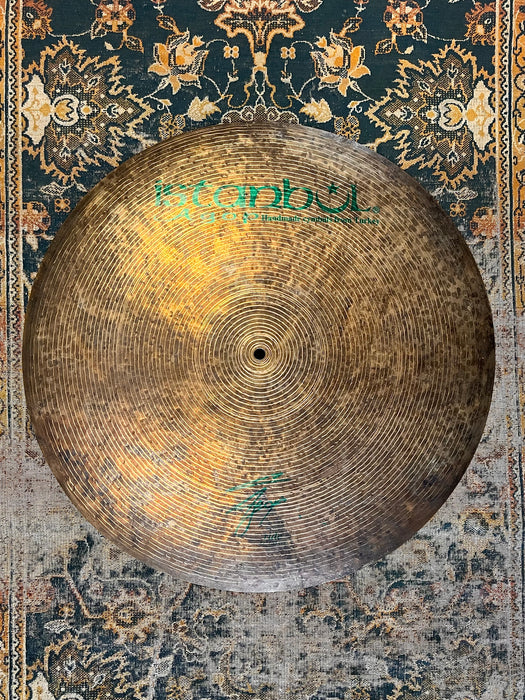 Rare Controlled Smoky ISTANBUL AGOP Signature 22" Flat Ride 2474 g CLEAN
Original price
$469.99
-
Original price
$469.99
VERY Hard to Find ISTANBUL AGOP Signature FLAT RIDE in the generous sized 22" - you hardly ever find these out in the wild, especially one that you can hear and it's not a stock photo. 


Instantly recognizable GREEN Logo - this is the cymbal series that put AGOP on the map 25 years ago. 


The wide alternate brown/gold lathing turned both eyes and ears!


The absence of a bell gives a flat ride a more focused and controlled straight-up stick attack. 


And that's exactly what we have with this 22" Sig Ride. The huge 22" size makes it dark, lower-pitched and very smoky sounding, and a joy to play the big splaying surface. 


2474 grams gives it a Thin to Medium Thin constitution.  


Terrific, focused, and TIGHT stick attack that resides above a dark, smoky wash that remains very controlled - compliments of it being a Flat Ride. 


Responds much quicker than a standard ride and decays faster too.  


Crash on it for a lightening-like accent! 


Perfect condition. No issues.  Strong logos and very clean!



Incredible for very low to medium volumes. A joy play and very hard to locate one.