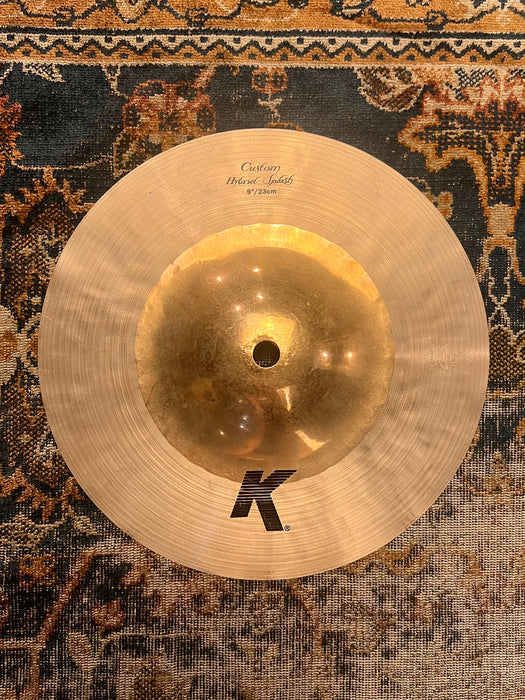 Dark Shimmering Zildjian K CUSTOM HYBRID Splash 9" 254 g CLEAN
Original price
$129.99
-
Original price
$129.99
No need to go $175 deep on damn 9" cymbal that you can't even hear!  That's silly! 


Have a listen to this exact K Custom HYBRID, buy with confidence and save. 


Darker and CLEAN sounding K Custom HYBRID 9" Splash cymbal in magnificent condition! 


ONLY 254  grams. And it sounds amazing. 


As  you can see, this lovely Splash has a dual surface / that's the Hybrid genius right there! Brilliant and inlathed inner portion for a clean, cutting shimmer. Fully lathed outer section for warmth. 


Zildjian describes this K Custom as:
" Designed with Akira Jimbo to combine darkness and brilliance. Thin Crashes and Splashes project like heavier cymbals due to the un-lathed bell."


Opens very quickly with a fast decay.  Darker leanings for a splash cymbal. Has a unique clean tone with a shimmer.  Very responsive and fast. 


Extremely clean! No issues at all!  Don't guess at a stock photo.