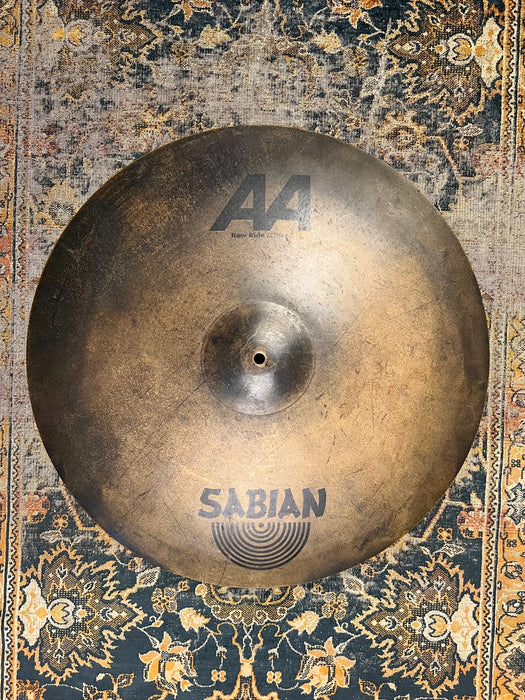 ULTRA DRY Discontinued Sabian RAW RIDE 22" AA 2541 g CLEAN
Original price
$369.99
-
Original price
$369.99
Imagine a Zildjian Earth Ride - but HALF THE WEIGHT!


Awake from your dream! I have this long discontinued and amazing 22" right here!


The famous 22" SABIAN AA RAW RIDE - and a very DRY one at that at 2541 grams.


Clean and super defined sticking - all about definition, but not clumsy or heavy handed.


Raw. Unlathed. Like an EARTH Ride but 1000 grams lighter and no HERNIA.


Earthen. Very organic. Super dry. Easily crashable with a dark wash that decays very quickly.


Responds with even the lightest tough.  Crash on it for a large roar.


Very Jack DeJohnette sounding! That's the vibe, but it's not limited to jazz - far from it!!



Long discontinued, very hard to find - especially in this large 22" size - and one of the best truly Dry Rides there is…or was.