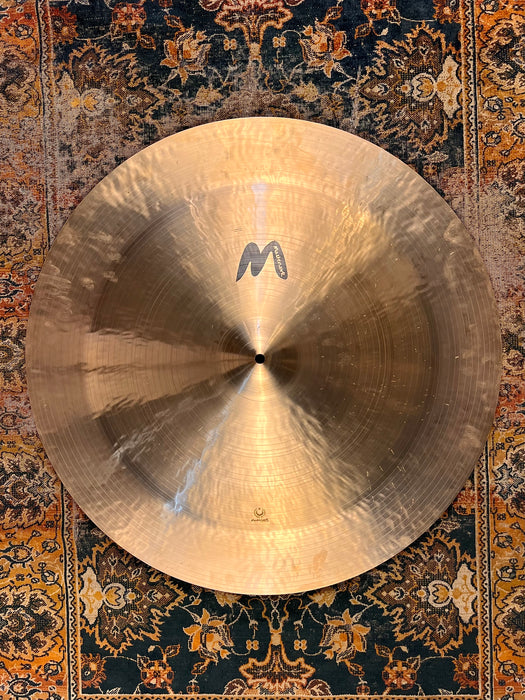 UNIQUE MASSIVE Masterwork PROTOTYPE 26" Swish China Pang 2585 g MINT
Original price
$399.99
-
Original price
$399.99
I've only seen one other of these: 26" golden, fully lathed Traditional SWISH PROTOTYPE. Yes. That's a 26!" And it's a joy to play.


And at only 2585 grams (this is a 26" mind you,) it's remarkably thin and extremely responsive. It opens with the lightest glance of a stick but also roars like thunder through a canyon.


This gorgeous Hand Hammered Masterwork 26" Prototype Jazz Master is a beautiful tribute to those nearly mythical Vintage 1940s and 50s Zildjian Swish Cymbals that you only see in a black and white Vintage Zildjian ad from days of yore.


Beautifully lathed. Warm and complex with the refined tone of the famous Jazz Master series. 
Exceptionally exotic and complex sounding.  Incredible swells - very musical - as mesmerizing as a gong.  


So beautiful it could be a symphonic piece.


Gorgeous sultry, smoky tone. Heavily Hand Hammered generous playing field makes it the perfect alternate ride!


The edges bend and wobble - and that's simply magnificent of a massive 26".


Glorious 4" flanged edge! 
Crashes like a tidal wave. Warm organic stick definition as a Ride. 


Musical from a whisper to a roar.   


Head turning both live and in the studio. Nothing like this out there! Use it everywhere.