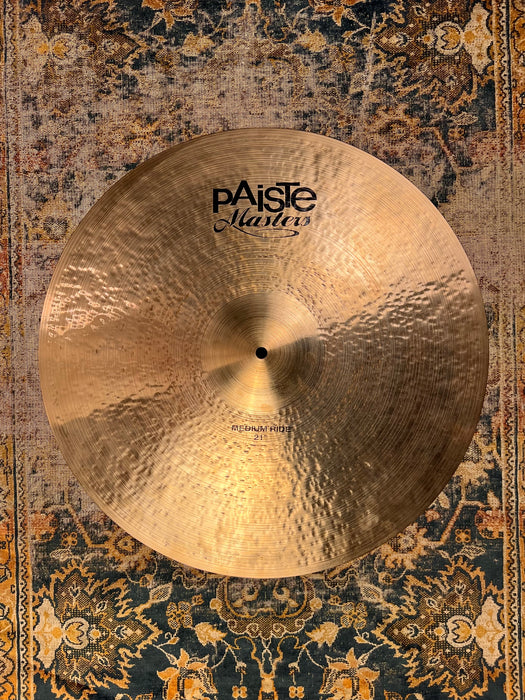 Glowing Paiste Masters Medium Ride 21" 2592 g SUPER CLEAN
Original price
$379.99
-
Original price
$379.99
This is a genius combination! The Hand Hammered Paiste Masters with a Medium weight to give it a fantastic stick attack with a light complexity. 


Amazing condition Paiste Masters Medium Ride 21". Fairly hard to find one of these actually in stock - and you definitely can't HEAR it before you buy! 


Several characteristics collide to make this Paiste 21" a gorgeous cymbal:


Take the Hand Hammered complex Masters Series, now enhance the stick definition by making it a medium weight, keep the hammering smaller so the attack remains clean and controlled but still have a warm complexity floating around, make it a 21" size so that it delivers body and supplies a generous playing field, still keep that solid Paiste bell, and make it have a full crashable edge that emits a wall of wash! 


Viola!! You have a damn nice Main Ride or Full Crash Ride with a fantastic definition.


2592 grams.  Solid semi-dark stick attack, mellow wash afterglow. 


Amazing condition. No issues. Overall very clean.



No need to pay full pop for a stock photo guess at what it sounds like!  Listen to this one and buy with confidence!