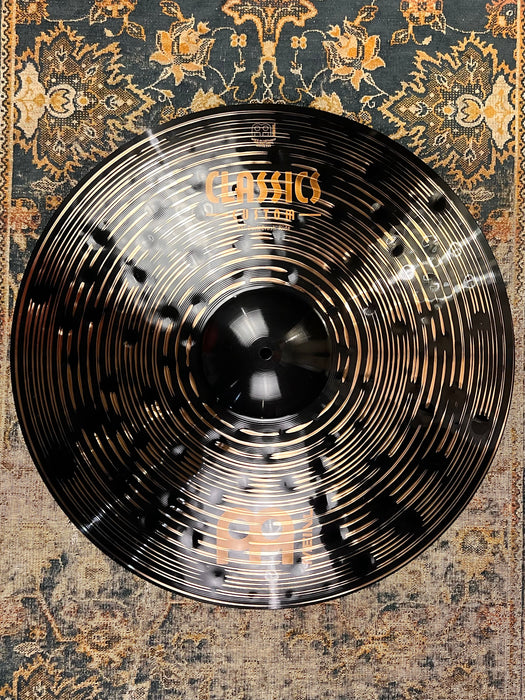 PERFECT In Bag Meinl Classics Custom DARK Crash Ride 22" 2686 g HUGE Dark FULL
Original price
$199.99
-
Original price
$199.99
A very dark and FULL sounding HUGE Meinl Classics Custom that is in IMMACULATE in the Bag. 


Don't guess at what it sounds like with other stores. Have a listen to this exact cymbal. It's lovely! As promised, it's dark and has a wonderful complexity that's full. 


Unique craftsmanship on this massive 22".  It's blackened with wide gold lathing. 


At 2686 grams it plays like a beautiful Dark and Full Crash or Ride with a nice complexity. It really can do both well.  The 6" bell is solid and cuts exceptionally well and the edges are thin giving it a great response. 


Here's how Meinl describes this cymbal:
"Outstanding crash and ride abilities in one cymbal. A clear stick definition with a low hum underneath. Wide spread with a dark, warm sound when crashing the cymbal."


There you go!  It's a beautiful 22"!  


Immaculate in the bag! No issues. Don't guess at what your cymbal sounds like. Have a listen so you can buy with confidence!