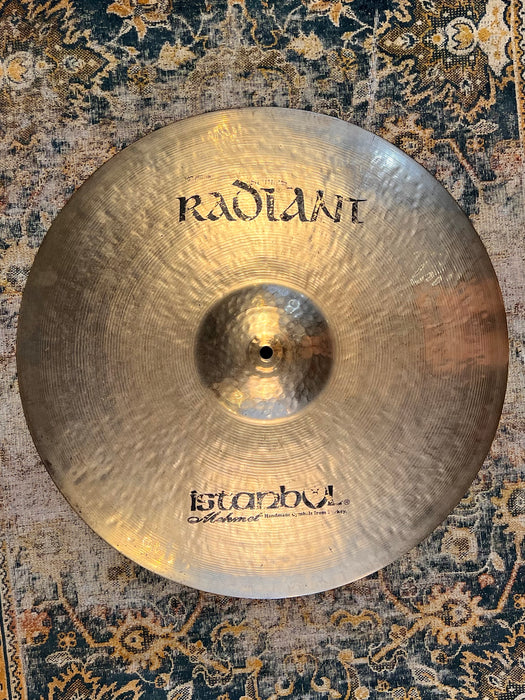 Brilliant ISTANBUL Mehmet Radiant Ride 20" 2728 g Lathed K Custom
Original price
$199.99
-
Original price
$199.99
Imagine a LATHED Zildjian K Custom that's actually Hand Hammered!


Awake from your dream!  I have that cymbal!!


Behold! The hard to find Istanbul Mehmet Brilliant Finish Radiant 20" Ride.   


At a healthy 2728 grams, this resplendent wonder plays like a fully lathed Zildjian K Custom Ride - it's the same weight and offers a penetrating stick attack that has no problem cutting through a mix.  


Add the full lathing and Hand Hammering and it offers more body than the K Custom with a pinch more complexity.  


The bell is beautifully Hand Hammered and measures a bountiful 6" and cuts exceptionally well!


Subtle clean Brilliant Shimmer.  


Perfect for medium to very loud settings. Penetrates a mix.



Harder to find Istanbul in great condition!