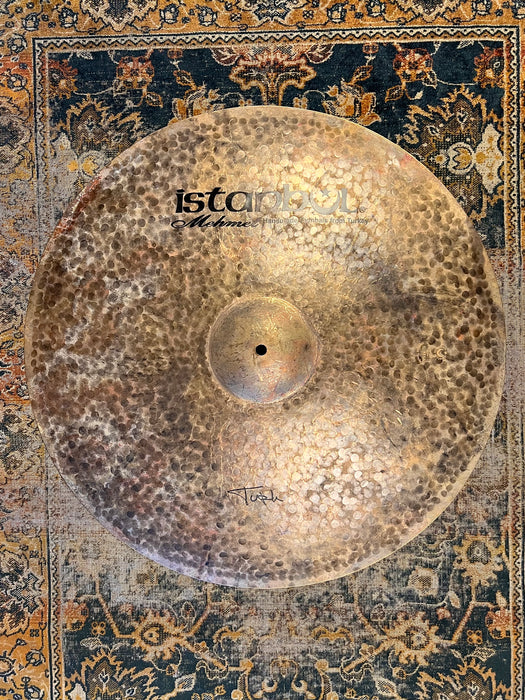 MASSIVE Raw Dry Dark Istanbul Mehmet TURK JAZZ Ride 24" 2850 g IMMACULATE!
Original price
$399.99
-
Original price
$399.99
Well this is one of the most beautiful instruments you will hear. This is something you WISH Zildjian made. A true Dark Ride! 


A Thin 24" TURK JAZZ RIDE that wobbles like a manta ray when stuck - but is still DRY!
Instantly recognizable, famously RAW, unlathed, heavily Hand Hammered earthen copper/gold/sienna appearance, Istanbul Mehmet 24" Turk Jazz Ride.


This 2 foot piece of sonic art is reminiscent of the HUGE Zildjians from way back in the day - the ones in black and white photos with Buddy Rich and Jo Jones. Big beautiful actually Hand Hammered cymbals. 


The Turk Series is renowned for its dry, dark, smoky organic tone, and this generous and rare 24" brings the great reputation to life.


At only 

2850

 grams it's pretty THIN. And definitely crashable. The edges wobble with glee. It plays like a 70 year open cymbal.  


Very low profile and bell, exotic, dark, brooding, organic, unique.  Glorious. Simply amazing. 


You create the voice, but this cymbal is the vocal chord.  


One of the nicest dark, dry cymbals around  Immaculate condition.  



And this 24" is very rare. It's a head tuner.