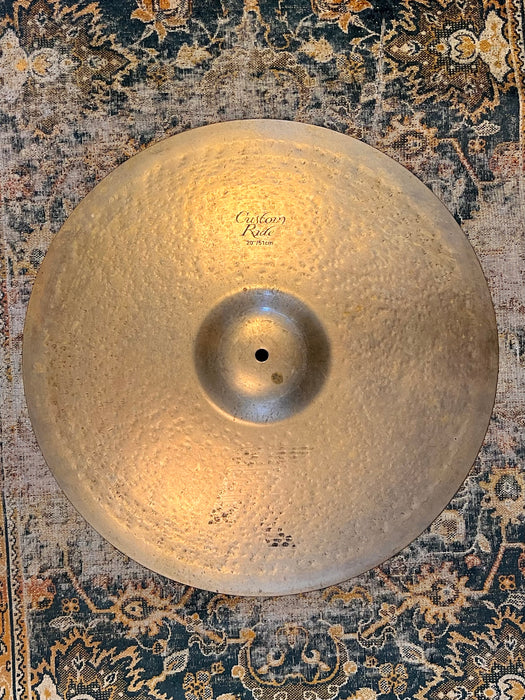 FOCUSED DRY Zildjian K CUSTOM 20" Ride 2904 g
Original price
$249.99
-
Original price
$249.99
Here's a 24 year-old DRY beauty!! It's mellowed over a decade and the stick attack is fantastic.


It's one of the more focused versions of the K Custom I've heard. 


Don't blow over $400 on a stock photo knew one and guess at what it sounds like. Have a listen! 



2904 

 

grams. 


This aged 20" has a glorious stick attack, compliments of the unlathed surface and the healthy weight that gives it an added cut and clarity. 


Famous unlathed,  penetrating solid bell, terrific pin-point stick attack that cuts exceptionally well, a hint a of clean Brilliant shimmer.


Much more focused and controlled than the newer models. 
Perfect for any style of music. Soft to loud. One of the best selling K Rides Zildjian ever made - because of its versatility.  


Great shape! No issues. Beautiful patina that has mellowed and dried it out magnificently.  



This Zildjian revolutionized the cymbal world.