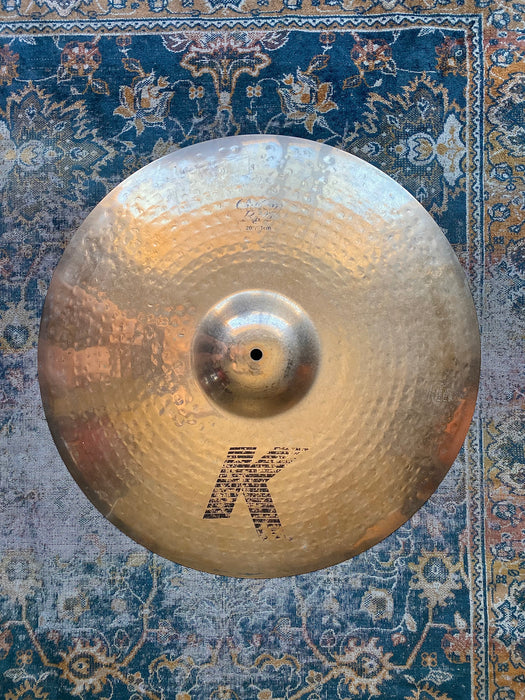 EARLIER Semi-Complex Zildjian K CUSTOM 20" Ride 2988 Gs
Original price
$299.99
-
Original price
$299.99
Here's a 20 year-old DRY yet semi-complex beauty!! It's mellowed over a decade and the stick attack is fantastic with a light wash for this series. 


This particular 20" K Custom has the famous dry stick attack, but is also a pinch more complex than most. 


Don't blow over $400 on a stiff and bright clangy new one. This particular K has aged over the last 20 years and has a mellower vibe. 



2988

 

grams.  


Check out the earlier style craftsmanship - this is not the newer K Custom.  Wavy hammering with a smooth surface. 


It has a glorious stick attack, compliments of the unlathed surface and the healthy weight that gives it an added cut and clarity. 


Famous unlathed, solid bell, terrific pin-point stick attack that cuts exceptionally well, a hint a of clean Brilliant shimmer.


More controlled than the newer ones, and this particular one has more light complexity than most.  
Perfect for any style of music. Soft to loud.


Great shape! No issues.  Gorgeous shimmer with a light patina. 



This Zildjian revolutionized the cymbal world.