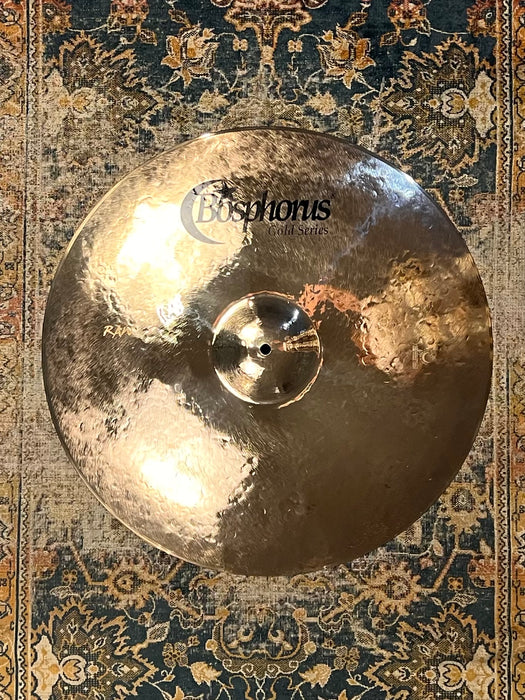 Gorgeous DRY Bosphorus RAW GOLD Ride 22" 3000 g MINT
Original price
$329.99
-
Original price
$329.99
This thing sound amazing. Have a listen!


It's dry but also has a very light complexity to it and a soft shimmer for a big 22". 


Take a THIN TURK Ride, now give it a brushed finish….NOW put a GOLD Brilliant Finish on it.


THE JOY!!


Absolutely spectacular looking and sounding fairly dry 22". 


Imagine a Zildjian K Custom Ride but with a smoother light complexity to it.  That's the vibe of this particular Bosphorus Raw beauty.


At a perfect 3000 grams this Raw Gold plays like Dry Ride with a Brilliant shimmer on top. 


Terrific stick attack and clarity.  Very articulate. Clean definition but with a shadow of Hand Hammered complexity in there. Controlled wash that decays quickly. 


Sounds terrific even at low volumes - that's what's particularly great about this 22". 


Perfect for very low to loud volumes.  Dynamic. 


Immaculate condition. Hard to find where you can hear the exact cymbal.