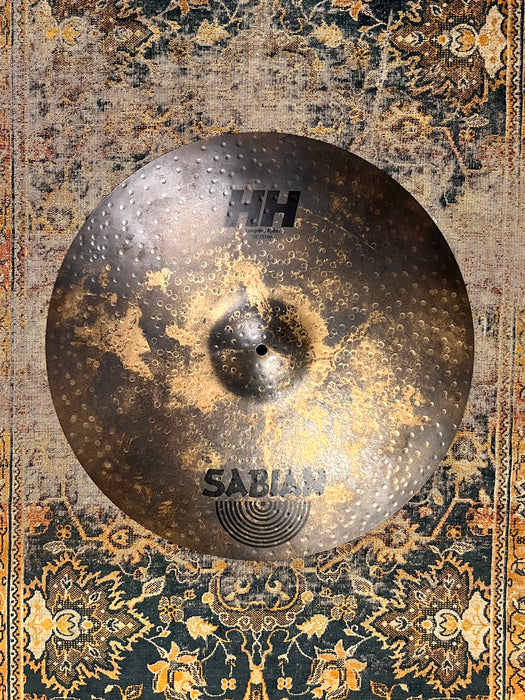 Rare Ultra DRY RAW Sabian HH Leopard Ride 20" 3126 g UNLATHED Hand Hammered
Original price
$339.99
-
Original price
$339.99
One of my favorite cymbals that Sabian ever produced, they're very hard to find today actually out in the wild - there's a few stock photos of them on google but hardly anyone HAS ONE like I have right here in my hands where you can actually HEAR IT before you buy. 


Listen to your hearts content so you can buy with confidence. 


Unlathed. Raw like it just came out of the oven. Heavily Hand Hammered throughout. This Sabian HH Leopard is all about definition.  It's one of the DRIEST cymbals to ever hit the market.  Yes it cuts well, but not everybody is familiar with how gorgeous it plays at lower volumes too. 


Weighing in at an auspicious 3126 grams, this Leopard packs the penetrating dry, punch that cleaves through a mix. 
Check out the close-ups - famous HH ball-peen-styled hammering. This ultra-dry 20" can go from lower-volume settings to loud settings with ease. 


Obviously, the bell is piercing and separated. 


The best part of this HH is that is not a one-trick clanky pony - in the right hands in incredibly musical and turns heads. I like it much better than the Zildjian K Custom Dry Ride. 


Whether it's a Dark Jack Dejohnette Ultra-Dry style Ride for jazz, or you need something cutting for rock, this darker, HH Leopard will serve you well. 


Immaculate condition. Only played for the video. And you can hear it so you can buy with confidence.  


A testament to Sabian's innovation in their early years.