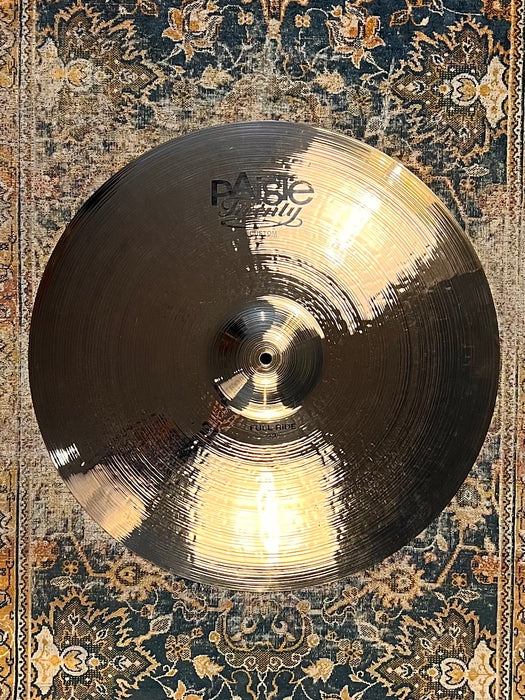 Discontinued SHIMMERING Paiste TWENTY CUSTOM 22" FULL RIDE 3154 g SUPER CLEAN
Original price
$399.99
-
Original price
$399.99
Here's a very hard to find Paiste these days - it was only made for a few years and it's one of the few BRILLIANT Paistes they offered albeit briefly.  


And this one is so clean it almost looks like NOS New Old Stock.  It's been played for the demo and that's about it. 


MASSIVE, deliciously DARK and FULL Paiste 22" TWENTY CUSTOM Series FULL RIDE that is in Amazing Condition. 


And being a Twenty Custom this 22" is adorned with a BRILLIANT FINISH, which adds a wonderful DARK SHIMMER to its tone!  There's not a lot of THIS sound on the Paiste catalog today. 


Famously Hand Hammered. 


With a weight of 3154 grams this Paiste TWENTY plays like a Medium DARK FULL RIDE. The tone is dark, and FULL with that inimitable CLEAN and CRISP Paiste tone. 


Crystalline, GLASSY, shimmering stick attack followed by that famous Paiste Full and clean wash. 


Perfect for medium low to loud volumes. Makes a terrific lighter ride way played softly  - the Brilliant Finish adds a great glow. Nice and clean.  


Amazing shape!  One of the cleanest ones you'll find (or not find.) It's only been played a few minutes.