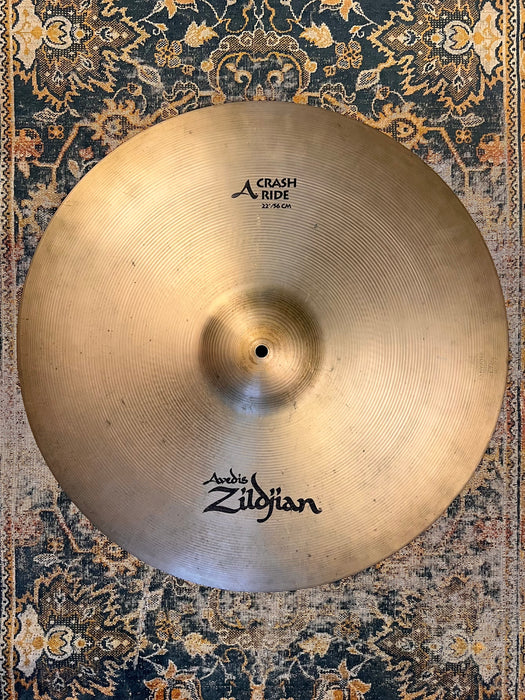 Rare MONSTROUS 22" Zildjian Factory CRASH RIDE 3162 g Discontinued
Original price
$299.99
-
Original price
$299.99
Here's the perfect answer when you need projection!


A hard to find and massive, no longer made, 22" Zildjian A Factory CRASH RIDE in excellent condition!


You haven't been able to get this behemoth for about 20 years, and that's a shame because it does indeed "go to 11."


Tippy the scales at a healthy 3162 grams, this discontinued 22" Crash Ride unleashes a tsunami of white noise Crash Ride tone - glorious attack that projects straight to the back wall - however far away it is.  


The generous 22" size gives it a surprisingly dark  tone - darker than any other robust Crash Ride you'll find.


Huge wash. Wonderful solid bell that you can actually RIDE on - "DING".  


Wall of white noise - a la Foo Fighters - when you really lay into it.


Unparalleled for live and louder settings.


No longer made - and it was hard to find even when it was being produced.  



Fantastic condition. No issues. Light patina aging beautifully!