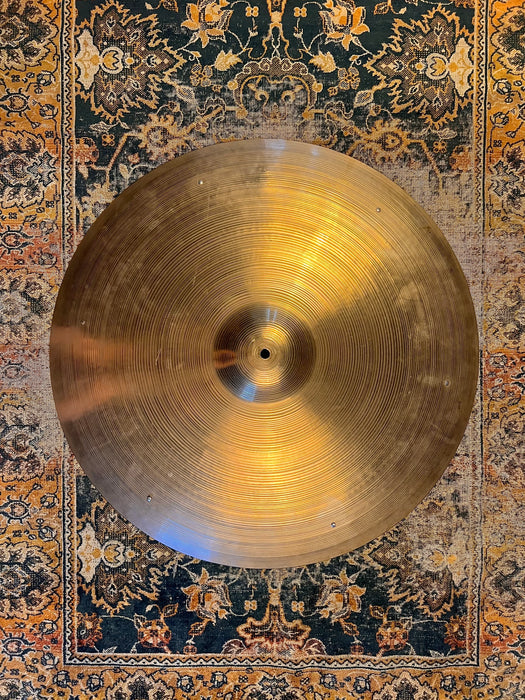 RARE Huge Vintage Zildjian 1950s 24" SIZZLE Ride 3261 g CLEAN MELLOW
Original price
$599.99
-
Original price
$599.99
A 70 year old 2 foot Hand Hammered Zildjian is a rare and beautiful thing!


Very rare 1950s - yes! 1950s, 24" Medium Light Sizzle Ride that is in the vein of Brian Blade - he's a fan of big old As like this. And with good reason: they sound correct and they're a lot of fun to play!


Most of 2 goiters that survived the 1980s are from the late 1960s and 1970s.  It's very hard to find one from the 1950s!


Outfitted with all 6 old school rivets (they look original - seems like a factory Sizzle in the Zildjian configuration)


3261 grams gives this 24" plenty of stick attack, especially for a Sizzle Ride. Light shimmer on top of the definition with a very smooth and glowing wash.


Great bell. Luscious 1950s A tone.


Glowing. Light and airy.  Magnificent with that famous subtle Hand Hammered complexity that made Zildjian a household name!


Beautiful rain-on-the-roof Sizzle sounds like it's 1957.


No need to get the big box store Zildjian K Light when you can have the original 70 year old Hand Hammered Real Deal that's mellowed over 7 decades!


Father Time has been good to this one!