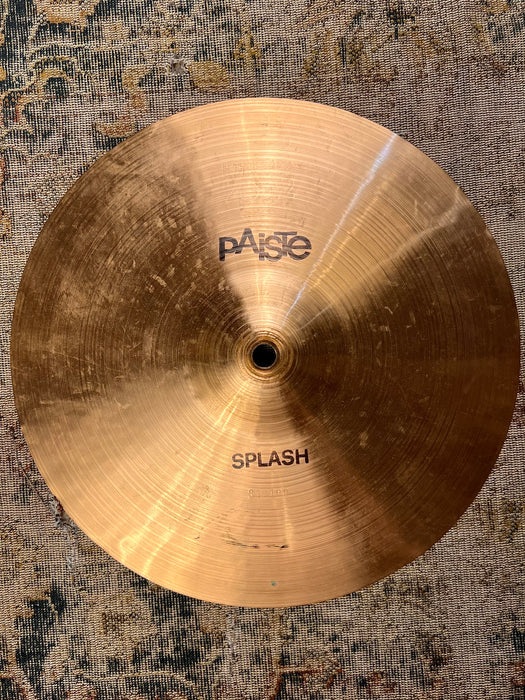 Ultra RARE 11" Vintage Paiste 2002 Splash 348 g From 1978
Original price
$229.99
-
Original price
$229.99
As far as I can tell this Ultra Rare 11" Vintage Black Label Paiste 2002 is from the very first year of production for the splash - 1978.  And it's the only one I ever recall seeing. 


I mean this thing is Ultra Rare.  And it's an 11"!  


Vintage Paiste Black Label 2002 11" Factory SPLASH Cymbal.



Famous embossed 2002 Stamp above the black Paiste logo. 
Bendable edges but with the tension of the 2002 Series. 


This 11" actually SPLASHES.  Imagine that.  


It opens very quickly and easily and has a fairly fast decay.  


A bit of that great Paiste Stewart Copeland Splash vibe - but hell, this is from the Outlandos D'Amour era!!! Peroxide hair splash!!  


Puts the final touches on any 2002 setup or Vintage 1970s or early 80s rig! Perfect. 


A few little dents on the edge because it's a 45 year old Thin Paiste.  That's how they do!  And it's a miracle this 11" survived the rock onslaught of 1992! 


Never seen another like it. That famous Paiste 2002 tone but I'm the Ultra Rare Factory 11"!