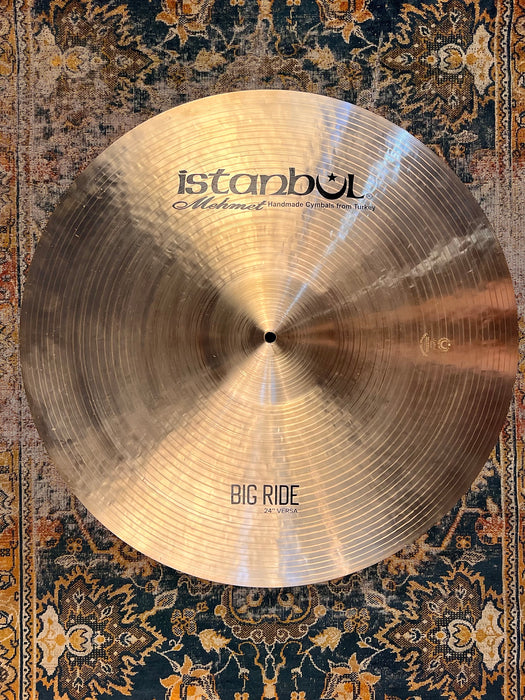 VERSATILE ISTANBUL Mehmet 24" Big Ride 3492 g IMMACULATE Crash Ride
Original price
$439.99
-
Original price
$439.99
Another rare 2 FOOTER - I love the big cymbals because the playground is better. This is the K Light Ride you wish Zildjian made!


Very hard to find, Hand Hammered Istanbul Mehmet 24" Big Ride at a perfect 3492 grams.


Crashable? Yes. Rideable? Yes. Great swells? Yes. Solid bell that goes "DING"?


Why yes!!!


Seesaw, slide, swing, monkey bars and all with the softness of the rubber tire particles on the ground in case you fall off that one hella-dangerous vestigial iron roto-swing that the city will eventually get sued over.


Fully golden lathed and Hand Hammered throughout. Generous bell that is solid but not overbearing.


With a good dynamic hand, this can be the only cymbal you bring to the gig. But still get a good lawyer for that swing.


Again, this is the Light Ride you wish Zildjian made. It's incredible dark but still remarkably versatile.  



Immaculate.