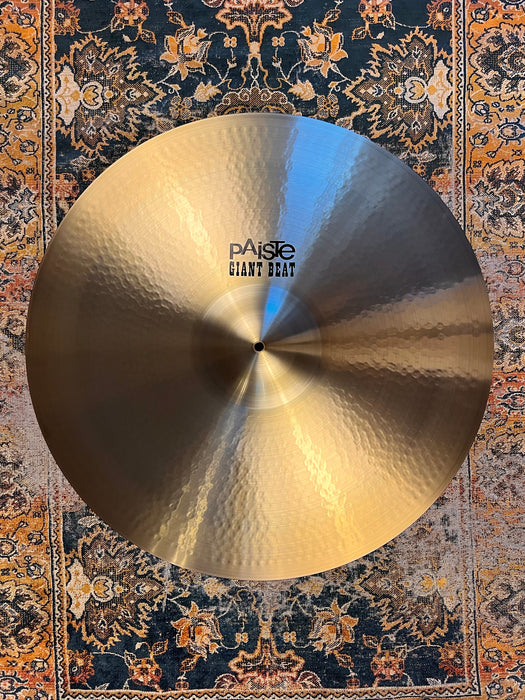 The LARGEST Paiste GIANT BEAT 26" MULTI Ride Crash 3820 g IMMACULATE
Original price
$479.99
-
Original price
$479.99
THE TWENTY SIX!!!!


A rare Paiste to actually find in the flesh where you can hear it! And it is a joy to hear! I love that Paiste even made it, which of course means it will be discontinued tomorrow. Yay!!


26" GIANT BEAT at 3820 grams.


As many of you may know the Giant Beat is technically a Multi Cymbal meaning it can be used as a Crash or Ride or…….


Crash/Ride.


And this gorgeous behemoth does exactly that. It's a 26" after all - and it is unbelievably versatile!


So lush and crashable it opens easily with mallets. Provides a perfect Ride tone - hell it worked for John Bonham.  And  Crash Ride on it on the edge for thunderous roar!


Very hard to actually get one of these where you can hear it first.


Gorgeous live and a secret weapon in the studio.


Only played for the recording and that's it!



A rarified Paiste!!