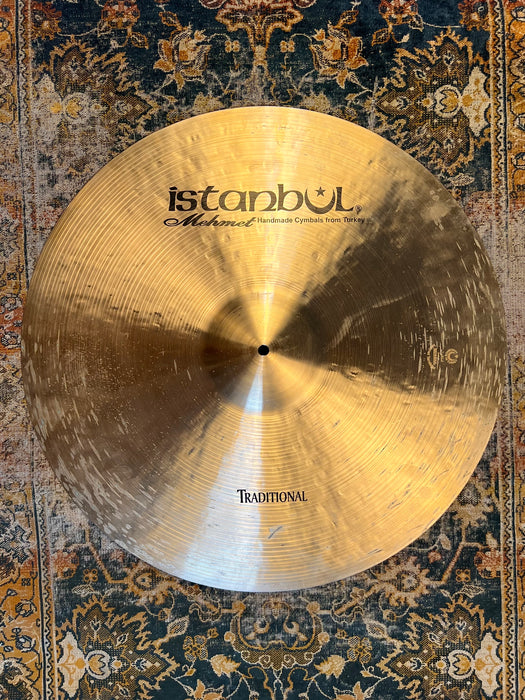 Rare SUPER Dark ISTANBUL Mehmet 24" Custom Dry Ride 4074 g LOW EAK ish
Original price
$349.99
-
Original price
$349.99
Here's a very rare cymbal that is a signature sound:


Imagine a 2 FOOT Zildjian 80s EAK Ride - well this earlier Hand Hammered Istanbul Traditional Custom Dry 24" is that vibe. Super dark and low pitched with a beautiful, smooth chime-like stick attack that is much lower than anything you will find at some cookie-cutter big box store.


This 24" is tantamount to playing the lower octaves on a grand piano - there's immense body behind but when played lightly it soars.


Fully lathed and generously Hand Hammered throughout, this unique 2 foot "Custom Dry Ride" had a very low profile which contributes to its dark and low pitched tone. The bell is a solid 6" and spans wide and cuts exceptionally well however it still has a medium low profile.


At 4074 grams this custom 24" has no problem cutting and the 6" bell pierces, but this rare 24" really shines at lower volumes.


Cymbals never sense to surprise. And that's what I love to highlight. I have never seen this particular Istanbul in a 24".  


No issues.  Light patina. Aging beautifully.



This Istanbul is a killer live ride or studio secret weapon - it has a Signature tone to it.  Again like a Vintage Zildjian EAK but in a 24" - which they never made.