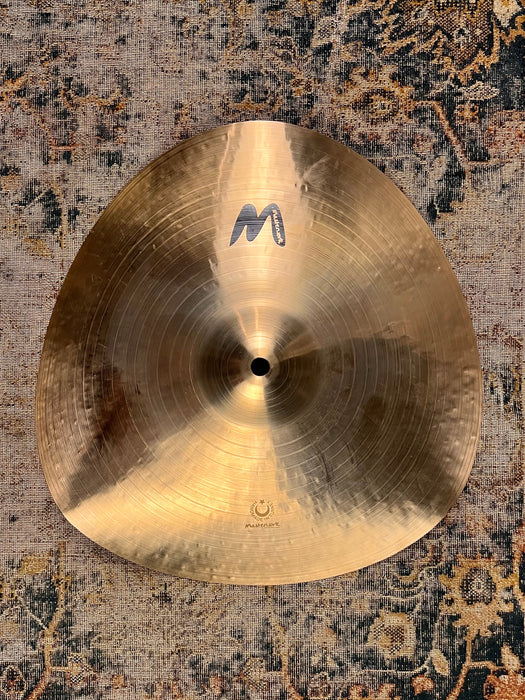 TRASHY PAPERTHIN Hand Hammered Masterwork 14" TRASHFORMER Effects Crash 565 g
Original price
$149.99
-
Original price
$149.99
Gorgeous sounding actually Hand Hammered and B20 Alloy Trashformer style Paperthin Masterwork EFFECTS Crash 14" in perfect condition.


I have not seen another.


Have a look! Have a listen!  Looks like a Salvador Dali painting and sounds like a super responsive quick China!  


And unlike the Zildjian version which is made out of a B8 alloy, this cymbal is a professional grade B20 alloy.  And you can tell.  It's much warmer!


This 14" wavy gem does what it promises.  It's the perfect trashy and complex fast crash EFX cymbal.


Like the Zildjian Crash of Doom or Trashformer this Masterwork comes factory wavy on the edges.


Weighing in at a PAPER THIN 565 grams, this Jazz Master Effects Trashformer plays like a PAPERTHIN Fast Crash Mini China Effects Cymbal. It delivers a fast attack, followed by a dark, very trashy wash that dissipates quickly. It's perfect for accents and punches.


There you have it! Amazing for hand percussion and anytime you want a unique and ultra complex trash effects crash.


Immaculate shape. Only played for the video.



The only one I have ever seen.