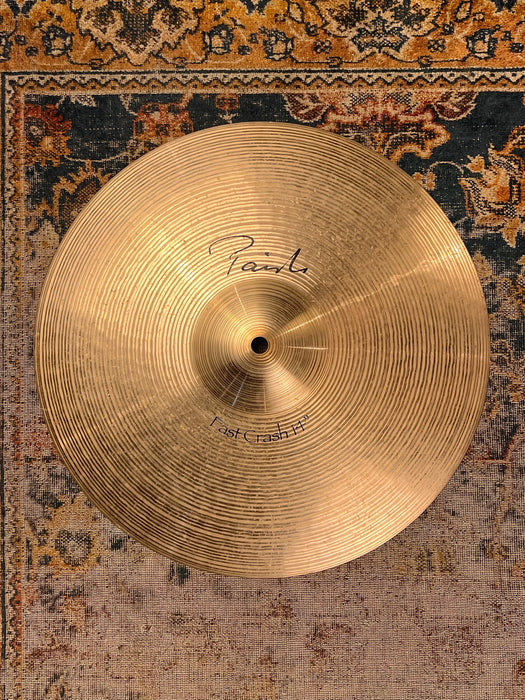 DARK FAST Paiste Signature FAST CRASH 14" 683 g Don't Pay $300
Original price
$169.99
-
Original price
$169.99
No need to go nearly $300 deep on a new Paiste guessing at a big box store stock photo. 


Save your money and listen to the exact cymbal you're going to get so you can buy with confidence! 


And these 14" FAST CRASHES are pretty hard to find in stock.  It's not a regular item.  


Fortunately you can still have all the clean and DARK Signature 14" FAST Crash Tone right here - one of the top selling Paiste Crash cymbals for decades because it's so versatile. 


Main smaller crash for lower volume music or great fast crash for medium to loud.  Can easily be a great hi hat top as well because it's very thin. 


This 14" Fast Crash has a beautiful, CLEAN, DARK tone that opens up quickly and easily.  Extremely responsive. 


The weight is a PAPER THIN 683 grams. 


Paiste deseibes this 14" as:
"Medium Bright, silvery, warm, full, transparent. Fairly narrow range, clean mix. Extremely responsive, fades fast with beautiful, dark shimmer. Suited for fast playing."


There you go! Clean mix.  And dark shimmer! Those are the important words here! 


Great shape. No issues. Nice patina.  



Producers love these things too! They record beautifully.  The Fast Crash has always been my favorite because it is the darkest in the series.