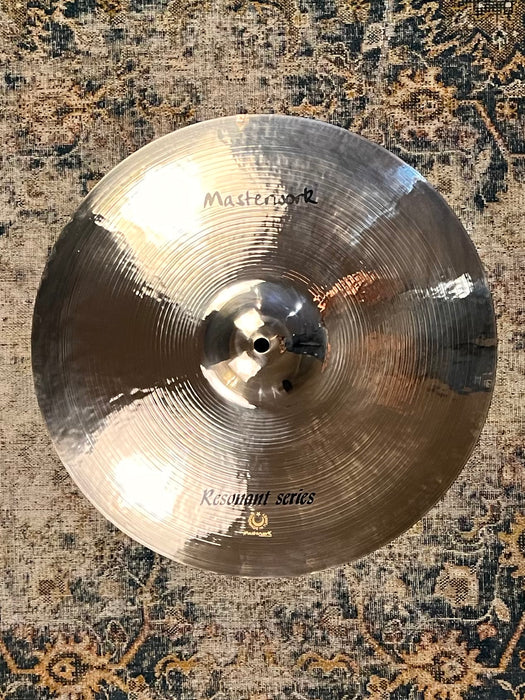 ULTRA PAPER THIN BRILLIANT Masterwork Crash 16" Only 714 g VERY FAST
Original price
$169.99
-
Original price
$169.99
Here's a dark sounding Paper Thin Very FAST Crash. 


Take an Original Zildjian K Custom Ride. Now shave off 75% of its weight and turn it into a Paper Thin FAST CRASH 16". 


Sound too good to be true? I thought so too, but here we are.


Weighing in at a flyweight 714 grams (that would be thin for a 14") this 16"  PaperThin Crash bends like my morals on a Saturday night.


Insanely responsive - easily can be used as a mellow Crash on a hand percussion setup.


Very dark and FAST. The brilliant finish adds a gorgeous shimmer. The edges blur and wobble beautifully. 


Opens quickly with a very FAST DECAY. 


Crash on it for an insanely lush paper thin crash tone that blooms quickly and then dissipates very fast.  Now add the subtle dark shimmer of a Brilliant Finish. 


No one has anything like this.


Perfect for very low to medium volume settings and recording. Great main crash on quiet gigs. Perfect Fast Crash for louder settings. 



Immaculate. Only played for the video.