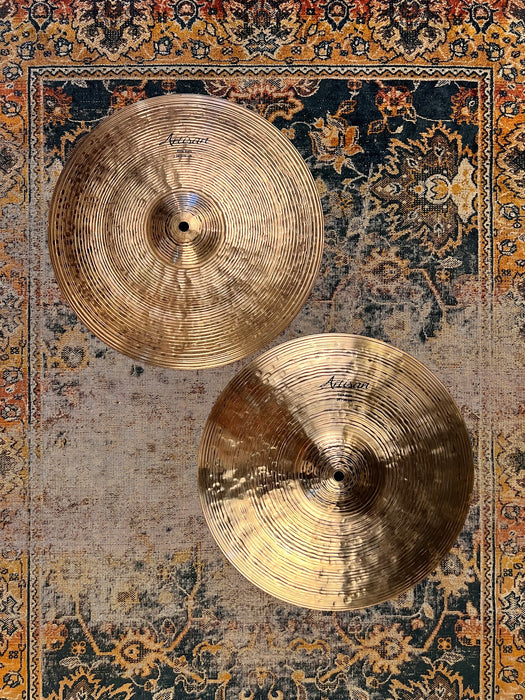 DRY Semi-Dark THIN Sabian ARTISAN ELITE Hihats 14" 796 1180 g PERFECT
Original price
$499.99
-
Original price
$499.99
These are Sabian's most expensive Hihats. Aristan Elites - they're $780 at Big Box stores. That even one ups K Constantinoples. By a lot!  


Fortunately you need not shell out such mad loot and you don't have to sacrifice tone either. I can't be mad at Sabian for the $780 asking price. These are some of the most beautifully crafted cymbals they have ever produced. Signed and numbered under the bell of the cymbal smith who made them.


The Artisan Elite Series is a little bit darker and drier than the straight up Artisans. They have more of a partial lathe vibe with very heavy Hand Hammerings.


Weighing in at only 796 and 1180 grams, this particular pair of 14s" plays like thin, dark, semi-dry hats. The 1180 gram bottom ensures a solid chick tone when played with your foot. But the thin 796 top keeps them extremely responsive with a hint of smokiness.


Focused and controlled without sounding dead or clanky. They have a delicate softness to them.


Absolutely immaculate condition. No issues. Truly some of Sabian's finest work.


And not $780!  No where near that in fact. And you can hear them before you buy.