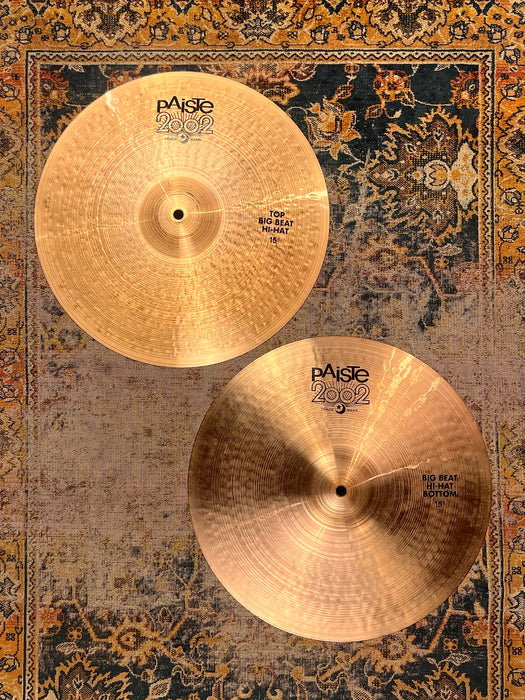 THIN PAISTE 2002 15" BIG BEAT HIHATS 802 945 g WHY PAY $480?
Original price
$299.99
-
Original price
$299.99
No need to throw down $480 on a new pair of Paiste Big Beat 15s" and guess at what they sound like!  


That life would be awful.  Fortunately you can hear what this exact pair sounds like so that you can buy with confidence.  


Very thin Paiste 2002 Big Beat Hihats in the generous 15" size.


So luscious and warm and smooooooooth.  


Here's Paiste's take on these:
"Full, warm, deep, wide. Medium wide range, complex mix. Responsive, giving feel. Broad stick over full, fat, wet open sound. Rich, pronounced, deep chick. Big, driving, versatile hi-hats for wide ranging settings."


Weighing in at a light weight of 802 grams for the top cymbal and 945 grams for the bottom cymbal, these Paistes plays like incredible dark and responsive, THIN 2002 15s"!!


The tone is considerably DARKER than your garden variety 2002, as a matter of fact, the Big Beats could almost be their own series. It's surprisingly dark for a 2002.


Dark. Warm. Lower pitched. Incredibly responsive. Fairly complex - especially for 2002s, generous 15" playing feld. Perfect for lower to medium loud setting where you need a great response and old school sloshy tone!


There you go!  Sound amazing.



Very light use.  Great shape.  And no where near a guess at $480!