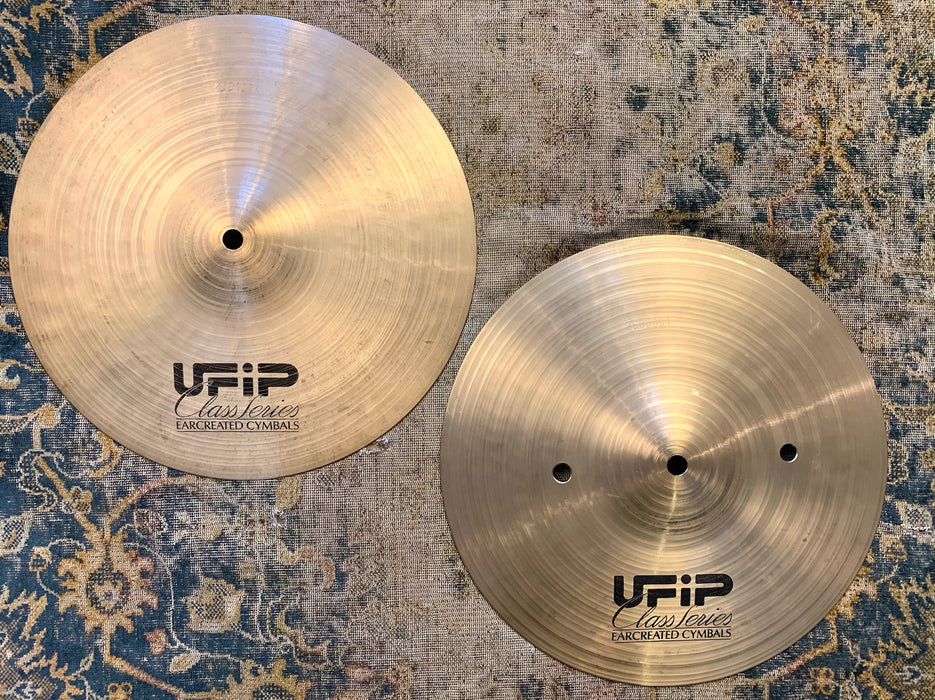 RARE CRISP FAST UFIP CLASS Series 12" Hihats 812 912 g TIGHT
Original price
$229.99
-
Original price
$229.99
Here's a pair of gorgeous cymbals you hardly ever see! 


UFIP Class Hihats….IN TWELVES! 


And this pair is ULTRA CRISP sounding - rather PAISTE-like, clean but with a pinch more of an organic vibe.  


The Class Series is fully lathed and offers a warm, and in this case, tight and bright fast tone. 


Similar to the Zildjian Special Recording Hihats but actually much more crisp sounding. 


812 and 912 grams ensure an ultra-crisp and cutting attack and chick while they remain very fast and responsive - complements of the smaller 12" size.


The overtones are controlled and they cut quite well. 


Zildjian Quick Beat styled holes on the bottom cymbal ensure fast CHICK action with your foot. No airlock. And they're very fast with a stick too. 


Overall very clean. Strong logos. No issues, stunning lathing, and hammering. Gorgeous Hihats that have no problem cutting through a mix.


Can be main hihats or alternate or X Hats.  



And these are not your regular Guitar Center fodder.  Hardly anyone actually has these.