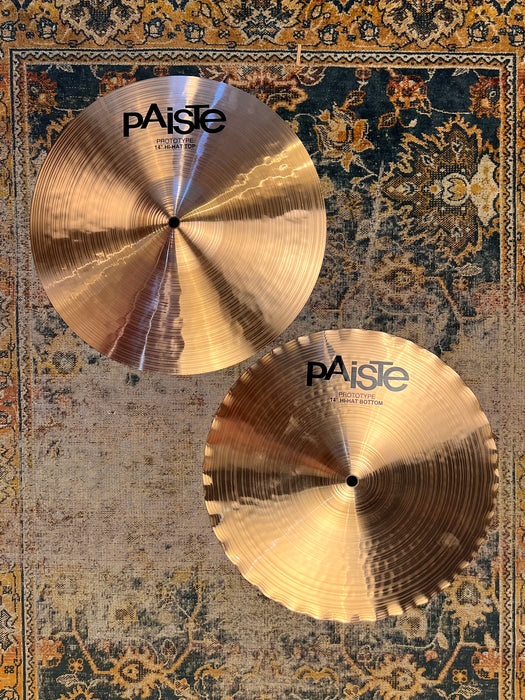 UNIQUE THIN PAISTE PROTOTYPE 2002 SOUND EDGE Hihats 14" 829 977 g MINT
Original price
$349.99
-
Original price
$349.99
Imagine if Paiste made THIN 2002 Sound Edge Hihats…


Well you don't have to imagine anymore!! Apparently they did….ONCE!!  


Have a look. Better yet, have a listen!


Classic crisp, clean sounding 2002 SOUND EDGE 14" Hihats BUT THINNER!  


Yes indeed! Thin Sound Edge Prototypes! Gorgeous hammering and lathing with the famous scalloped edge bottom cymbal.


How much thinner you ask? How about 829 and 977 grams!  That's about 100-150 grams lighter than the standard models.  


And yes indeed, they are DARKER, lower pitched, and much more responsive than the standard big box store regular 2002s Hihats.


But they still have than famous fastidiously CLEAN 2002 tone and renown Sound Edge CRUNCH!


They open faster and easier and they sing at lower volume settings but still pack plenty of punch in medium loud situations.


Perfect for session work and recording where you want that clean 2002 tone but don't want to overpower!


No issues. Immaculate condition. And only played for the video. That's it!


Not big box store fodder. Rare Paiste Prototypes that you can't get.  



But here you can!!