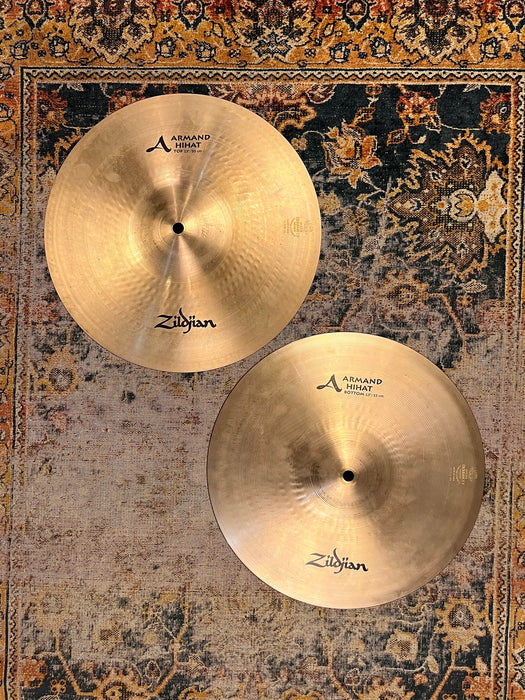 Rare CRISP ZILDJIAN ARMAND Hihats 13" 858 1018 g No Longer Made
Original price
$299.99
-
Original price
$299.99
Wonderfully clean and TIGHT sounding, 16 year aged No Longer Made

 Zildjian ARMAND Series HiHats in the rare and FAST 13" size! 


When in production, these beauties cost more than Zildjian New Beats. They were like a more refined, throwback style New Beat, and Zildjian charged for that refinement.


These are the even harder to find 13s". 


858 and 1018 grams offers a classic New Beat philosophy weight-thinner top with a heavier bottom for a great CHICK tone and terrific stick response. 


This specific pair has fantastic CHICK tone with a light and slightly complex sibilance when opened. A pinch more lively than New Beats but with a bit of dryness mixed in. 


And being the 13s" this particular pair has a clean and crisp articulation to them-they are not as sluggish as 14s" and 15s" can be. They cut exceptionally well without being overbearing.


Tight. Semi-dry, bright. Responsive. Terrific stick and foot articulation.  Great cutting ability but still with a thin to medium thin top cymbal for lower volume response.


Crisp and focused when closed. Quick and fast action when opened. 
Absolutely terrific cut, clarity and stick articulation all with a specific nod to Zildjian's illustrious history. 


No issues. Great shape and overall very clean!! Will continue to age gracefully! Long discontinued and hard to find.