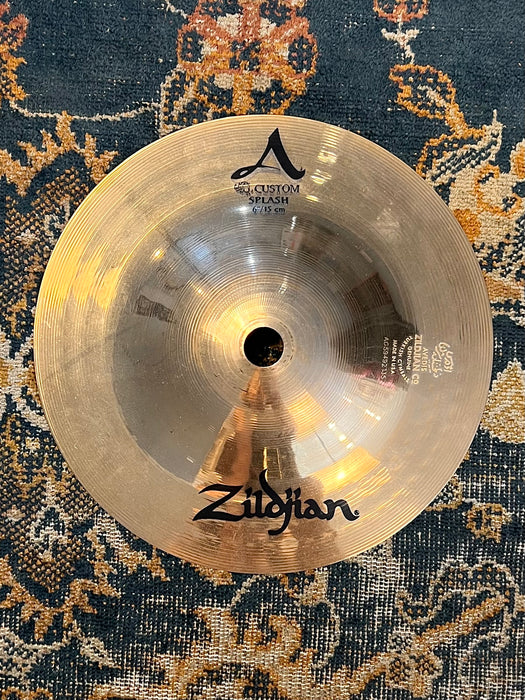 THIN Zildjian BRILLIANT A CUSTOM SPLASH 6" 86 g CLEAN
Original price
$69.99
-
Original price
$69.99
86 grams.  That's gotta be the lightest cymbal weight I've ever typed for a cymbal.


86 grams.


No reason to shell out $125 for a damn 6" cymbal and a GUESS at a stock photo. 


Have a listen to this exact cymbal.  
Very thin Zildjian A Custom 6" Splash in amazing condition. 


Zildjian describes this Brilliant Splash as:
"Recognized by their striking brilliant finish, A Custom Splashes feature unique tonal grooves and lower profiles. Together, these attributes produce a smoother, glassier and brighter sounding cymbal with more give when struck. It is these qualities that have made the sound of A Customs particularly sought after in the studio."


Opens extremely quickly with a very fast decay.  


Perfect for punches and accents. Great when played simultaneously with the snare. 


No issues. Fantastic shape. 


You can hear it. And it ain't $125!!