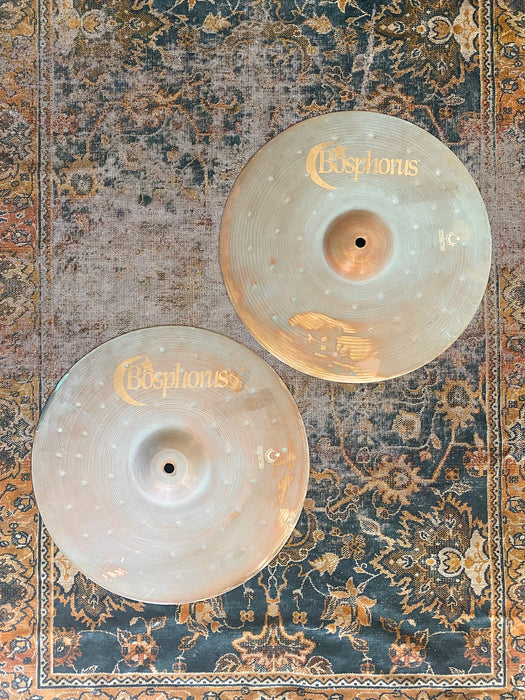 Unique DRY Complex Bosphorus CORRODO TYPE Prototype Hihats 14" 896 1030 g
Original price
$379.99
-
Original price
$379.99
One of one pair of hihats! 


Gorgeous factory sea green patina on these!

 



I'm exercising my portmanteau muscle here!


Unique One-Off  Bosphorus CORRODO-Type Prototype Light Complex 14" Hihats in immaculate shape.  


Take a look at these beauties! 


Unique sea green and copper hues, Factory Pre-Aged Weathered Corroded Finish looks amazing and dries and mellows out these 14s" beautifully! 


A pinch of a BILL STEWART Zildjian K Custom Dry Complex Ride world, but much more controlled and and DRY- and AS HIHATS! 


ONLY 896 and 1030 grams, which is fantastic THIN style New Beat weights. Responsive with a great chick. 


But what is amazing is that the unique green factory weathered patina really controls these mellowed hats. 


DRY and Tight when closed.  Open them for a light complexity that's perfect for accents but remains fairly dry and decays quickly. 


Very vintage looking and sounding hihats.  Prominent chick tone without being heavy handed. 


Stunning at a whisper. Perfect for low to medium loud volumes and recording.


Wonderfully controlled! 
Looks like they were stored in Davey Jones' locker - and that's the point. Immaculate condition. Prototype. 


Stunning cymbals visually and sonically.