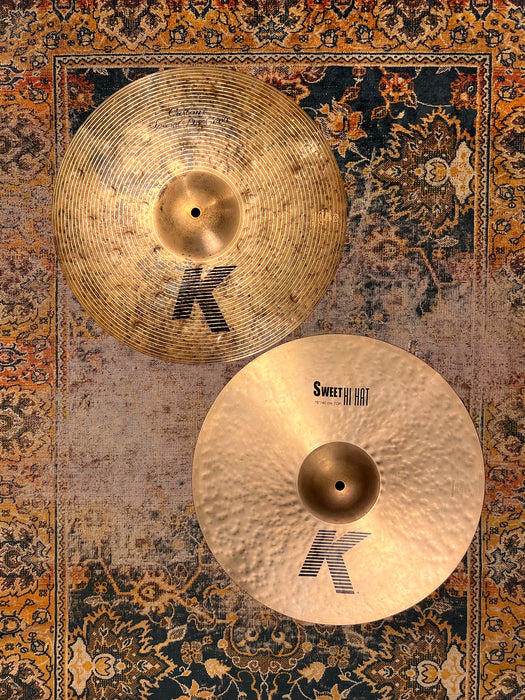 UNIQUE Zildjian SPECIAL DRY SWEET K K Custom COMBO 16" HIHATS Perfect 897 1270 g
Original price
$439.99
-
Original price
$439.99
In keeping with my unique hihat combo lovin', I offer these:


And yes, these came together from Zildjian as hihat pair (for an artist). The K CRASH HATS! (What I call them.)


The top - 16" K Custom Special Dry Crash at a very thin 897 g


The Bottom - 16" K Sweet Hihat Top at a heavier 1270 g


Start off as straight up crashable hihats! Opened fully that K Special Dry peacocks about - proud of the crash it is!


Close them tight to engage the Sweet K Bottom and you get a fantastic chick tone - especially at 1270 g. With sticks they sound dark, lower pitched, very FAT and have a beautiful organic tone with a hint of complex sizzle. Sloshy away all the back to an open crash again.


This is the only actual pairing of these Crash Hats I've ever seen. And they came this way - a combo made at Zildjian.  



Perfect shape. Perfect joy.