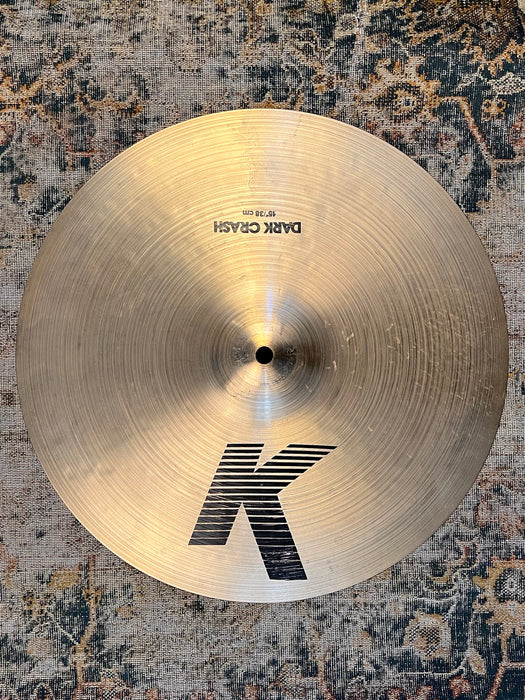 DISCONTINUED 1980s Zildjian K DARK Crash 15" 866 g TONY WILLIAMS
Original price
$229.99
-
Original price
$229.99
Yes!!  The hard to find 80s Zildjian K 15" Dark Crash!  A favorite of the inimitable Tony Williams! 


Perfect for punches and accents! 


But you can no longer get this 15"!  And that just sucks! 


But don't you fret!! I happen to have this very clean beauty that harkens from the 1980s!  


922 grams.  Semi-dark. Medium lower pitched for a smaller cymbal.  Punchy.  Opens quickly.  Cuts very well! 
Much quicker than its larger brothers complements of that 15" size! 


Use it for anything. 


Amazing shape - one of the cleanest Ks you will find from this era! No issues.  



Long discontinued and hard to find. Good enough for Tony…