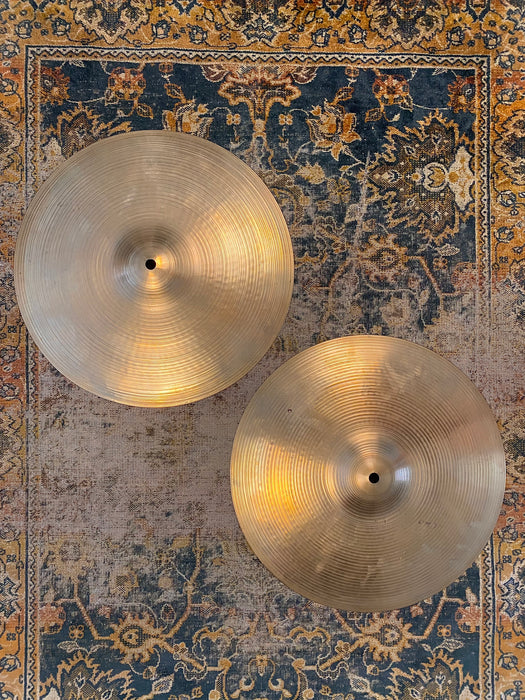 LIGHT Vintage Zildjian 1970s Thin Hihats 14" 931 992 G Gordon Lightfoot
Original price
$339.99
-
Original price
$339.99
When Gordon Lightfoot, you have the answer.


Hard to find,  thin, 1970s, Zildjian 14" LIGHT HATS. A must have if you own a studio or do a lot of recording. 


At 931 and 992 grams, these 14s" offer the whispy, smooth, papery, light, and carefree vibe that defines so many gorgeous singer-songwriter and studio sessions from the 1970s. 


Amazing condition with a five-decade old patina that has graced these beauties. Perfect for damn-near everything (except Death Metal (unless Gordon Lightfoot likes to play that.))


Very subtle 1970s Brilliant Finish offers a dark smoothness. 
The only thing missing - you'll have to find your own bubble window orange van with a light blue unicorn on it.