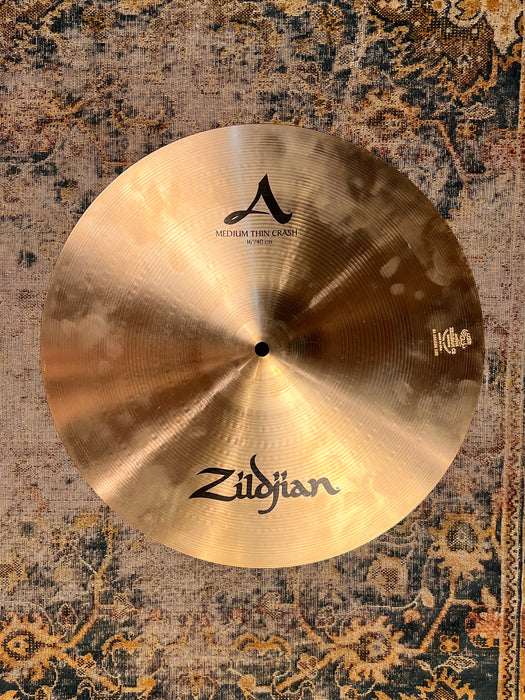 Zildjian Medium Thin Crash 16" 996 g Easily Bendable PERFECT
Original price
$179.99
-
Original price
$179.99
Here's a wonderfully versatile Zildjian! Literally use this for any style at all.  


Have a listen to it.  Don't spend more money guessing at a stock photo and what it sounds like. 


Christened a "Medium Thin", this 996 gram 16" really plays like a THIN to PAPER THIN!


It's true the re-designed Zildjians were constructed to be thinner - and this Zildjian is a prime example of that. 


The edges are easily bendable and wobble all over which is incredibly hard to find on a Medium Thin.


Opens very quickly for an 16". 


Incredibly responsive.


Light shimmering wash with a fairly quick decay.


Glorious full wash when you lay into it.  


This is one of the nicest modern straight-up Zildjians you will hear.  


Guaranteed. Perfect for low to loud volumes. Great main crash for low volumes, perfect Fast Crash for loud settings. 


No issues.  Amazing condition!  Played for the video and that's it.