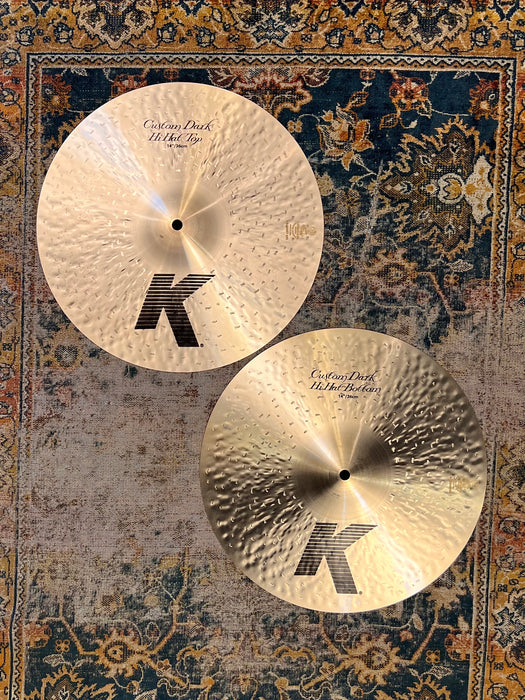 IMMACULATE Zildjian K CUSTOM DARK 14" Hihats 999 1279 g Don't Pay $570
Original price
$439.99
-
Original price
$439.99
Damn!  $570. That's what a pair of K Custom Hihats costs now! Over half a grand new! 


For a stock photo and a guess!! $570!


But no one needs to spend that for a dart thrown in the universe! Far from it…


IMMACULATE and in the Bag CLEAN pair of Zildjian K CUSTOM 14" Dark Hi Hats that sound incredible. They've only been played for the video.  My


Zildjian describes these flagship K Custom Hi Hats as:
"The best of both worlds, you get a full-body tone and a clean stick sound that cuts through." 


I would also add they indeed are DARK!! Dark and with a light, subtle liveliness to them. This particular pair has a great CLEAN tone but they are a pinch on the thinner side so they're responsive.  


They sound particularly crisp - add the K warmth in there and it's a terrific combination. 


At 999 and 1279 grams they espouse the time-honored Thin Top / Heavy Bottom combination for a great CHICK tone.


As Zildjian promises, they're great for any style.


No issues. Perfect in the bag! Versatile.  


Why spend $570 for a stock photo guess! 


Listen to this exact pair and buy with confidence! They're immaculate too.