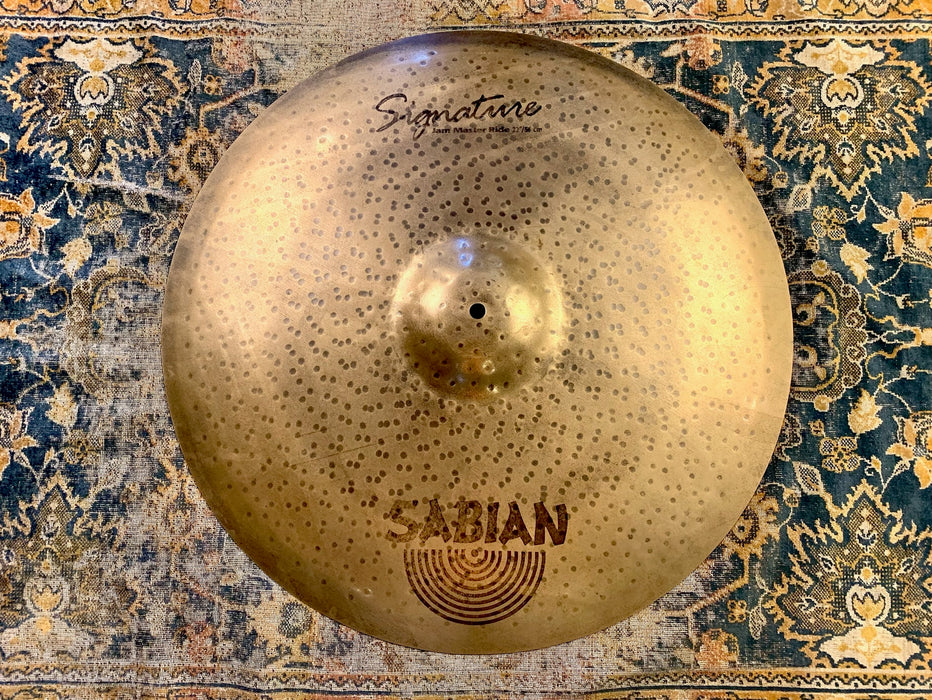 Discontinued Sabian Signature Garibaldi JAM MASTER Ride 22" 2976 g
Original price
$399.99
-
Original price
$399.99
Beautifully crafted Sabian 22" - raw and unlathed top with a Brilliant Finish underside. 


And long discontinued! 


Sabian DAVID GARIBALDI Jam Master Ride 22" in fantastic condition.  


These were hard fairly hard to find even when they were being made.  
Raw, unlathed HH Hand Hammered dry surface for great stick articulation.  Generous rounded over SOLID Hand Hammered bell. Thinner plain and edges for crashability.  Brilliant Finish underside for a light and controlled warm complexity and a lustrous shimmer on top. 


Sabian describes this Limited Edition Signature as:
"

A signature ride cymbal for funk and soul styles which offers sharp stick articulation with a controlled wash and dry finish.Designed for David Garibaldi from Tower of Power, the Sabian HH Jam Master Ride Cymbal is a medium-thin ride cymbal with a low to mid cymbal pitch. Pure stick articulation and warm musical tone combine in this funky, musical model." 
Raw top and fully- lathed bottom ensures stick articulation is always present. 


It has the stick attack of Sabian's famous HH Leopard Ride with the complexity underneath of a Brilliant Finish HHX.


As you would imagine, David Garibaldi runs through a lot of styles and requires a versatile ride.


And in this case, he and Sabian BUILT IT.


Dry. Terrific stick articulation for syncopated patterns. Quick decay. Darker leanings. Light Hand Hammered complexity. Slight warmth and shimmer of a Brilliant Finish.


Generous 22" playing field.  
Fantastic shape. No issues. Discontinued and collectible. A beautiful Hand Hammered cymbal that celebrates one of the greats.