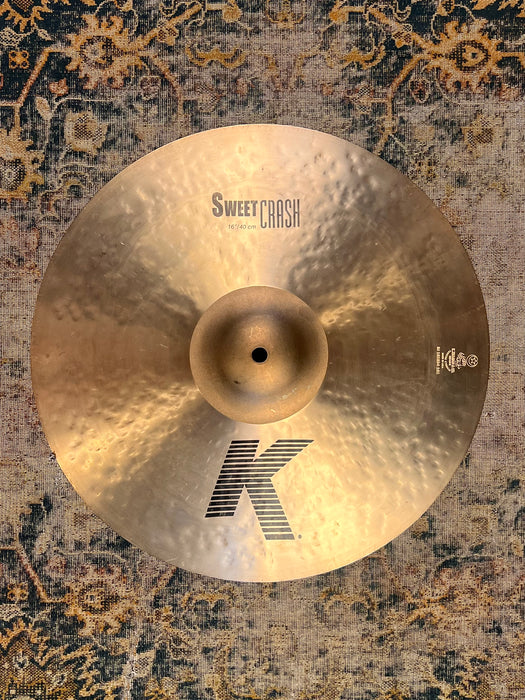 FAST BENDABLE THIN Zildjian K SWEET CRASH 16" 958 g Don't Pay $319!!
Original price
$209.99
-
Original price
$209.99
Want an amazing sounding straight up warm FAST CRASH?


Get this. 


It has razor sharp edges, bends with ease, opens quickly, has a semi-dark, warm tone and decays quickly without being muddy.  And you don't have to guess at what it sounds like. 


Have a listen!! 

One of the more recent designs to the K Series, this Zildjian Sweet Crash has a raw bell for bite but is thin and easily bendable so it remains very responsive at lower volumes. 


Weighing in at only 958 grams, this particular one plays like a Thin complex yet smooth Crash. The Raw Bell indeed adds a nice attack and gives it the presence to cut through a mix to the wash.


Overall warm and smooth and fast. 


This one is simple. It sounds amazing in any genre. From low volumes to loud volumes. Fast Crash for larger set ups and it's a great warm crash for smaller set ups.  


Great condition with no issues. Light patina.


Versatile. And no where near $319 for a guess!