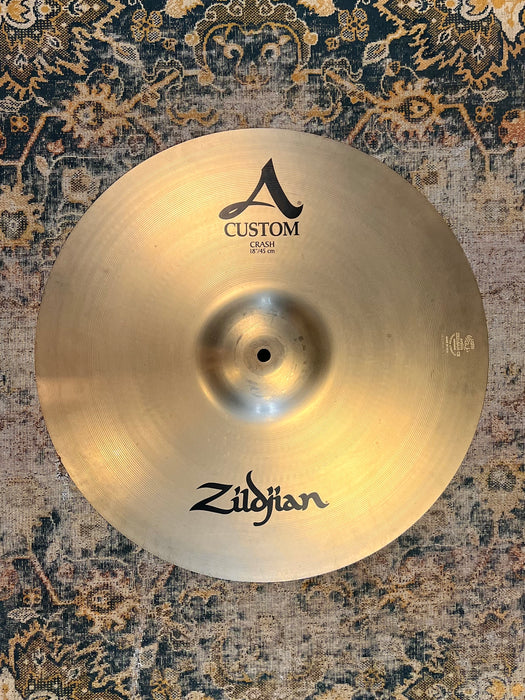 Paper Thin Dark Shimmering Zildjian A Custom 18" Crash 1236 g CLEAN Don't Pay $345
Original price
$199.99
-
Original price
$199.99
Say you want an amazing sounding Paper Thin crash cymbal that can damn do nearly anything:


Well here you are. And it's not $345 and a guess at a stock photo! 


You can hear this exact 18" A Custom - and this one is one of the THINNEST you will come across. It's only 1236 grams. 


This particular Zildjian A Custom is magnificent sounding. That I promise.


It's dark, shimmering, THIN to Paper Thin with slightly bendable edges and robust and full when crashed upon.


Just a straight up great sounding workhorse Zildjian 18" that you can use for anything.



Great shape. No issues. Overall clean with strong logos and a nice patina.