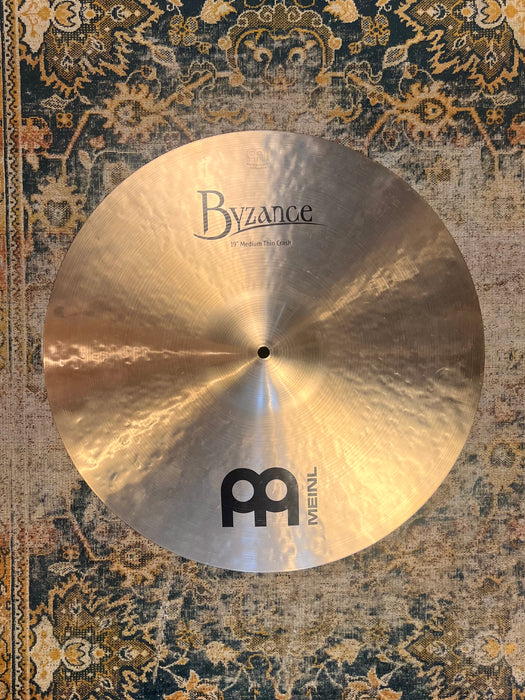 Dark Meinl BYZANCE Medium Thin Crash 19" 1631 g PERFECT
Original price
$299.99
-
Original price
$299.99
Meinl has made a cannonball-ed-sized splash in the cymbal world with their Byzance Series - game one listen to this beauty and you'll understand why! 


Still there's no need to pay over $400 for a guess at what your next cymbal sounds like! 


Have a listen to this exact cymbal so


You can buy with confidence. 


Top of the Line Meinl BYZANCE Medium Thin Crash 19" in magnificent condition! 


Weighing in at an even 1631 grams, this 19" supplies the perfect balance between dark, complex and responsive and with a strong cutting projection.  


It has enough weight to cut a mix but still remains dark and smooth.  


Meinl describes this Medium Thin Crash as:
" Washy and fairly dark sound with a full frequency spectrum. Loud attack with moderate sustain"


There you have it!!!  


Dark. Wonderfully complex but anchored in the medium low pitched frequencies. Responsive but still full enough to project when you really lay into the edge.


Being the larger 19" it can easily be used as a small Light Ride.


Amazing  condition. No issues. 



And not $410 for a guess!