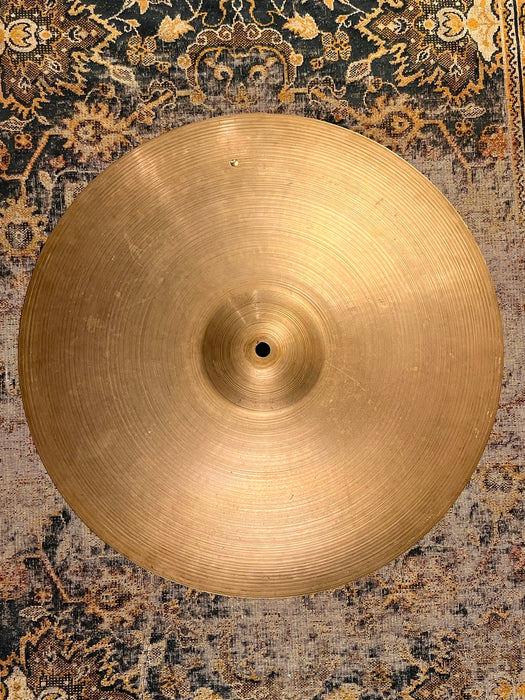 LIGHT Complex Vintage 1950s Zildjian 20" Sizzle Ride 2283 g Light Airy Tone
Original price
$369.99
-
Original price
$369.99
Here's an amazing 60-year-old gorgeous Light Ride Sizzle. Really beautiful sounding and mellow.  


A Vintage Zildjian 20" Sizzle that has aged 60 years is a damn fun cymbal to play!
For as light and airy as this sounds, this beauty offers a great definition with a pinch of breathy shadow.  
This particular 20" lives in that miracle place of the perfect balance between stick definition and glorious, subtle light and lively wash that is also Old School organic!  This one has a little bit of warm buttery airiness to it compliments of that solo brass rivet.  


It has that classic Zildjian 50s A attack but it is a little lighter than most- it is mellowed by a 6-decade old patina. It sounds like it was plucked right off a Thelonious Monk Record - which makes perfect sense because it came out when Thelonious Monk came out. 


2283 grams ensures a terrific stick attack - especially for a Sizzle Ride. But this ain't no Ping Ride. It's the cymbal you hear on myriad recordings.


Terrific condition for its age. Typical light use/wear. 
Glorious Real Deal 1950s Sizzle that's been making music for 60 years. 


Why spend MORE on the imposters?


Get this mellow 1950s Sizzle and grow old with it.


Perfect for any style of music. 65-year-old Vintage As are always in style.