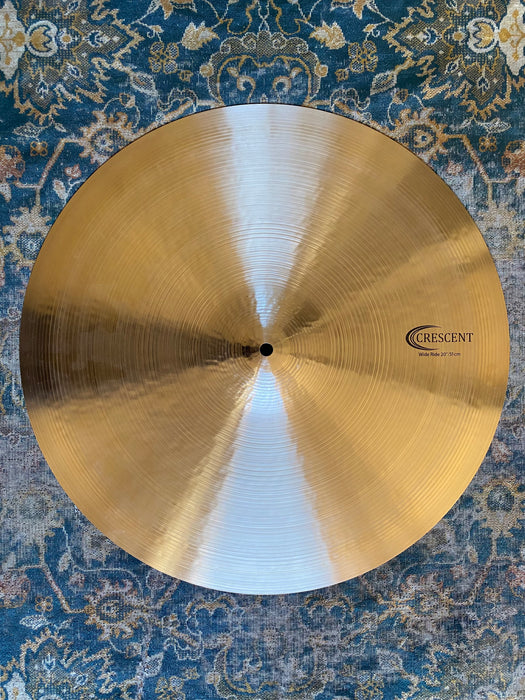 DRY Sabian Stanton Moore Crescent Wide Ride 20" 2083 Gs PERFECT CD
Original price
$369.99
-
Original price
$369.99
This is a fascinating cymbal: what began as a Bosphorus, then became Crescent, then became Sabian Crescent, and now, of course, Stanton Moore plays Zildjian - which leaves this Wide Ride in a bizarre purgatory.


The funny thing is that this is one of Sabian's nicest cymbals and should not be lost just because the marketing was. 


What I love about this particular Wide Ride is that for a lathed cymbal it has a pronounced dry attack. 


For all of those drummers out there bitching about, "I need better stick attack but I still want warmth, this Sabian Crescent might be your Dark Horse turned Pegasus."


At only 2083 Gs, it indeed is crashable. But again, it has a surprising dryness to it. 


Like it's really pretty damn dry!  Very pronounced stick attack with a very quick decay. 


Amazing condition, a very hard-to-find cymbal in the wild.   Perfect shape. Beautifully crafted. Worth it.