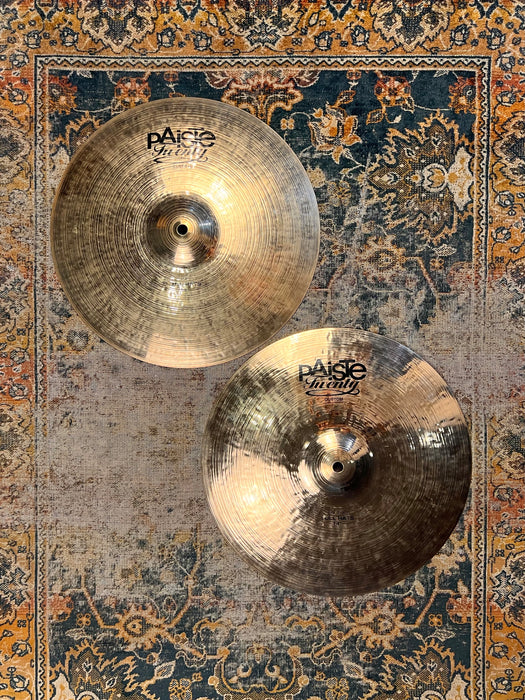 No Longer Made BRILLIANT Paiste Twenty Custom FULL Hihats 1032 1319 g
Original price
$349.99
-
Original price
$349.99
Extremely hard to find, Discontinued BRILLIANT Paiste Twenty Custom 14" FULL Hats.


Paiste made these Hi Hats on a Monday and discontinued them by Wednesday. And it's a damn shame too!


They're a perfect admixture of a slightly complex Twenty Series with a rare-for-Paiste Brilliant shimmer Finish.


This particular pair is the most CRISP pair I've heard. 


CLEAN Paiste hallmark sound but more organic than any Signature or 602.


All with a BRILLIANCE. 


1032 and 1309 grams gives them New Beat Style Medium Thin Top to Medium Heavy Bottom weights! 


Very strong CHICK and articulation when played with either your hand or foot.  


Semi-dark and CRISP when closed.  FULL and sloshy when opened.  Quite strong projection when laid in to. 


Imagine more organic Signature Dark Crisp Hi Hats that really ARE Hand Hammered.  Viola! 


Broad dynamic range. 


No issues. Great shape. Light patina/fingerprints just starting to build and mellow them out.  Shiny Brilliant Finish. 



A hell of a lot of fun! No one has these!