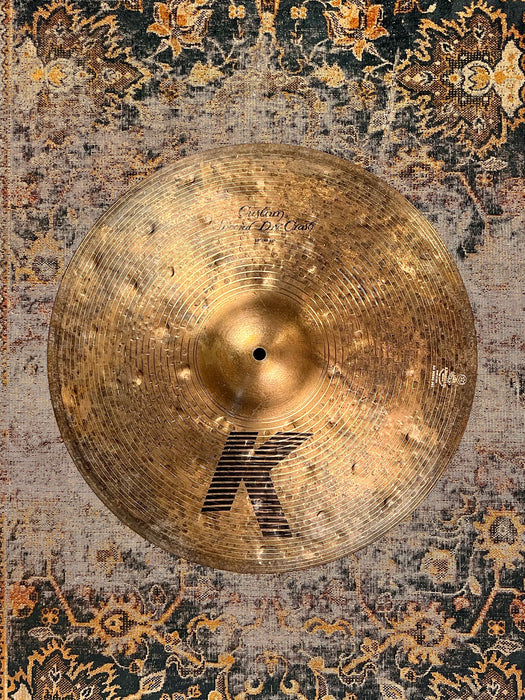 IMMACULATE COMPLEX Zildjian K Custom SPECIAL DRY CRASH 18" 1279 g
Original price
$299.99
-
Original price
$299.99
No need to spend full pop for a stock photo and a guess! 


LISTEN to this one! It sounds amazing and it's MINT!


Zildjian K Custom Special Dry Complex 18" Crash in IMMACULATE shape. Perfect. 
Fantastically Dark and Complex with an exhale of DRYNESS. 


Overall THIN weight at only

 

1279

 

grams. What's amazing is that this one has no problem cutting through - the attack is aggressive and it's followed by a medium fast organic, complex, famously trashy wash. 


The Raw Bell supplies a great cut - and that's a nice thing on a dark K Custom. Deep hammering throughout. 


If you have a light touch you can easily use this beauty as a small Light Complex Ride. 


Zildjian describes this cymbal as:
"Dry crash sound with plenty of dirt that explodes and shuts down quickly." 


How's that for sexxxxay?!! 


One of Zildjian's most popular crash cymbals. 


Dark. Trashy. Complex. Organic. Responsive. This one is thin but it's surprisingly capable at louder volumes too!  



Immaculate condition. Perfect.  And you can hear it frost so you can buy with confidence!