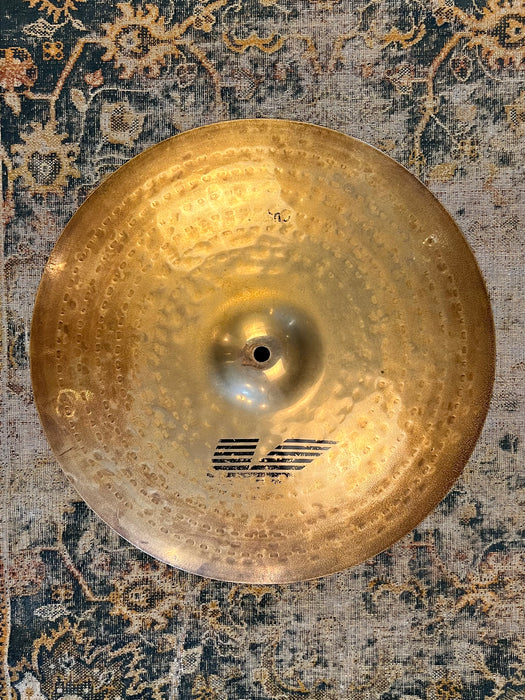 ULTRA RARE 1980s Zildjian 16" K CUSTOM RIDE YES a SIXTEEN! 1358 g TIGHT CONTROLLED
Original price
$349.99
-
Original price
$349.99
This is the earliest K Custom I have ever seen!  It looks like an EAK.  Check out the hammering. 


Zildjian must have made this cymbal for about a week! I've only seen 4 of these cymbals in the last 30 years. It's insanely rare. 


Yes. A SIXTEEN K CUSTOM RIDE - the Original from the -1980s! One of the earliest versions too. 


This 16" Early K CUSTOM is unlathed and heavily hammered. The bell however is not hammered and is solid and cutting as hell.


AND BEING A 16" IT'S VERY CONTROLLED. Tight with a great attack and very crisp.


Weighing in at a lovely 1358 grams, this K Custom plays like a great semi-dark semi-dry controlled ride. 


As far as these go - it's the thinnest, most complex one I have heard. 


What I dig about this specific cymbal is that it supplies plenty of stick attack AND STILL remains controlled, compliments of the rarely-seen smaller 16" size. Much more controlled both in overtones and volume than the 20" version (or even the super rare 18").


Tight. Dry. Focused. Quick response. Great for fast sticking. Cutting. Still has a light complexity underneath.  


Goes from soft to loud with ease.


Incredibly rare and collectible.