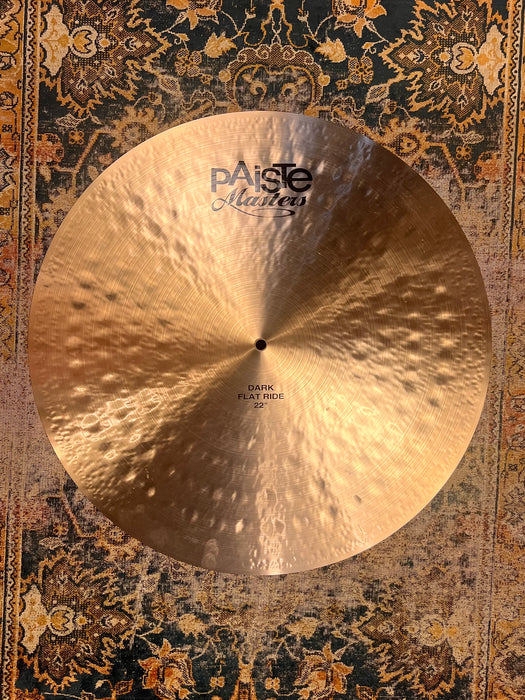 Hard to Find Paiste MASTERS 22" FLAT RIDE 2717 g PERFECT Why Pay $650?
Original price
$459.99
-
Original price
$459.99
Damn!! Paiste just raised their prices!! This thing is $650 now! And they're distributed by the diamond magnate DE BEERS family!


Fortunately you need not suffer such an ignoble fate as staring at stock photos as guessing at cymbal tones. I happen to live on a Paiste mining vein.


And you can sample this exact 22" before you buy while saving a lot of money. Have a listen!!


With this beautiful 2717 gram Masters Dark Flat 22", Paiste magically combined organic and woody with a light, crystalline shimmer - not an easy feat, especially on a Flat Ride.


Controlled both in volume and overtones. Warm. Dark. Focused but still with hint of Hand Hammered complexity. Surprisingly light and delicate glassy shimmer in the wash.


One of the nicest cymbals Paiste ever produced! Dark and clean and in a generous 22".  Glorious!  



Immaculate condition Very hard to actually find one of these in action outside of the NAMM show - then they just remain on back order…or disappear.