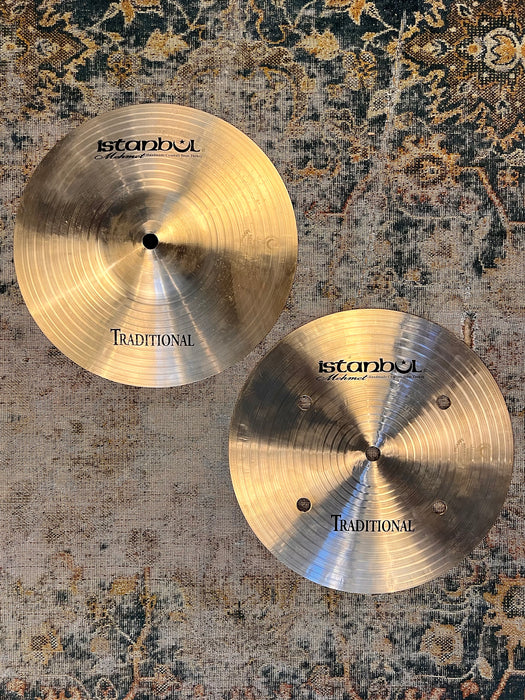 RARE Istanbul Mehmet 10" QUICK BEAT Traditional Hihats 510 652 g PERFECT
Original price
$239.99
-
Original price
$239.99
Extremely rare, absolutely genius hihats right here! 


Imagine Hand Hammered Quick Beats. 


BUT IN 10s"! Yes! TENS!!! Hell I've never even seen these before!! 


Ten inch Istanbul Mehmet Traditional Quick Beat hihats in Immaculate Condition!! 


They have a TIGHT, ultra CRISP tone with an extremely fast response and quick action.


Very easy to play and the cut a mix beautifully. 


The Top Cymbal is 510 grams while the Flat Bottom Cymbal with 4 Factory holes is 625 grams.


Perfect for low to louder settings.  Amazing in any style - regular hihats for smaller gigs or they make perfect X Hihats for larger setups. 


Amazing shape. Only played for the video. That's it!


Impossible to find.