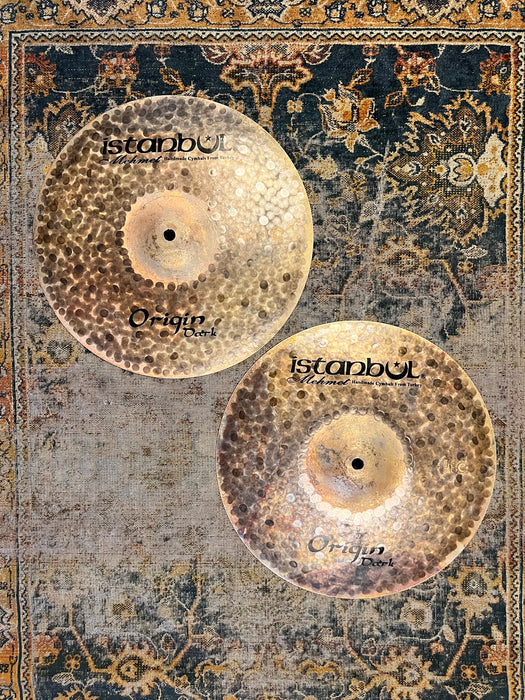 Raw DARK DRY RAW Istanbul Mehmet Origin Dark Hihats 13" 834 954 g PERFECT
Original price
$329.99
-
Original price
$329.99
Take a pair of unlathed, raw Turk Hihats, make them a pinch thinner, and give them a slightly smaller Bell for more control and VOILA! You have these very rare Origin Dark 13s". 


Aptly named, these Unlathed DRY Hihats deliver a dark, organic, lower-pitched tone for 13s" that still delivers a quick and FAST hand and foot response. 


They're dark and lower but NOT sluggish 


They have the faster response of smaller hats but the darkness that is usually found with 15s. 


For such DRY hihats, the 13" size offers a terrific crispness! 


At

 

834 and 954 

grams, they provide a great Chick tone and play like Thin to Medium Thin 13s" with a whole new world that blends organic and crisp. 


Hand-hammered throughout, unlathed and raw, incredibly handcrafted. 


Immaculate condition!  These are some of my favorite Hihats. They're the only pair I have. 


No big company offers hihats like these, these have much more of an earthen, organic, tone and are definite head-turners.