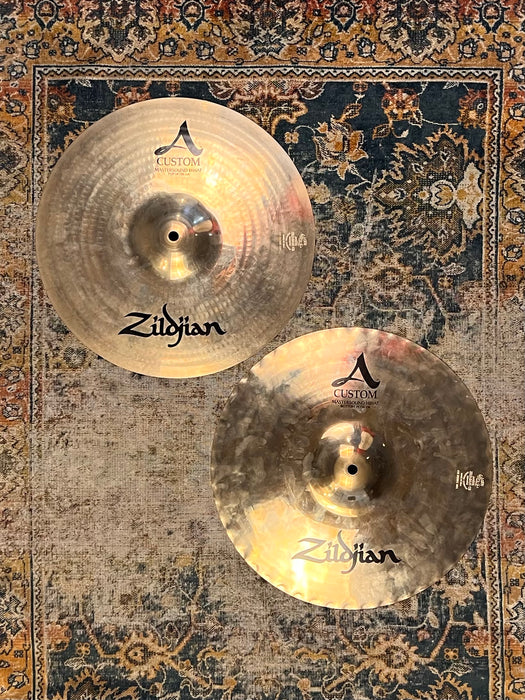 CLEAN DARK Zildjian MASTERSOUND 14" A Custom Hihats 961 1131 g DON'T PAY $500
Original price
$279.99
-
Original price
$279.99
Nearly $500! 


That's what these things cost new! Zildjian raised their prices again!   These are literally $490!  That's insane!!  


Fortunately, this pair sounds amazing - darker than most and they have that clean tone!  


That new pair will look exactly like this pair after a few months of play and you will have saved hundreds!  
Very CLEAN and CRISP sounding, Top of the Line Zildjian A Custom 14" Hi Hats in excellent shape that have a bit of darkness to them! 


Brilliant finish A Custom shimmer with that famous bone-crunching CHICK of Zildjians's Mastersound rippled bottom Hi Hats. 


A surprisingly THIN 961 gram Top and a 1131 gram Bottom supply plenty of cut snd projection - they almost sound like they have an ounce of PAISTE in them.


This pair is DARKER and lower pitched than most because they're a bit thinner! 


Great shimmering stick and chick!


No nicks cracks dents etc. Light surface wear on the top - nothing that affects the tone at all.  
Crisp. Shiny. Shimmering. Quick. Strong. With a hint of darkness! 


A no-brainer. Don't spend all that money. These sound better than most because they're darker.