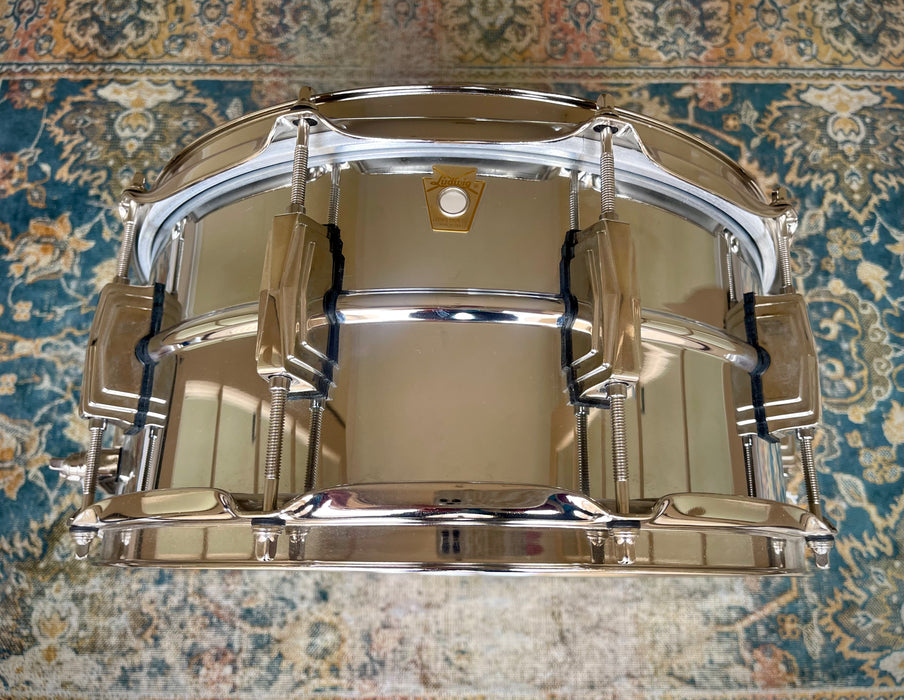 Ltd Ludwig Super Ludwig COB Supraphonic BRASS 6.5" X 14" w NICKEL HARDWARE
Sold out
Original price
$699.99
-
Original price
$699.99
The famous Ludwig Chrome Over Brass 6.5"! And it's factory perfect! 


And this one is adorned with factory Nickel Hardware. I believe it's a Limited Edition in this Nickel configuration. 


This is technically the "Super Ludwig" model - but colloquially they are sometimes known as the "Supraphonic."  


Ludwig has their mojo on with snare drums. And this one sounds absolutely incredible. That I guarantee.  


Immaculate condition.  It's only been played for the video.  


Here's how Ludwig describes this snare:
" SUPER SERIES:
Originally released in 1960 as "The answer to every drummer's dream", the Super Ludwig series drums are reimagined for a new standard model! The Super model is chrome over brass shell trimmed in nickel hardware.
Highly-collectible transition badge versions that were predecessors to the original standard 1960 models that featured chrome hardware. The revered tone of Ludwig seamless brass with a whole new look!"


There ya' go!   The shell is Chrome Over Brass and all the hardware is Nickel Plated - perfect testament to Ludwig's illustrious history! 


Made in the USA LUDWIG Badge on the inside. Everything is perfect and works smoothly. 


This drum does everything - just ask any producer.